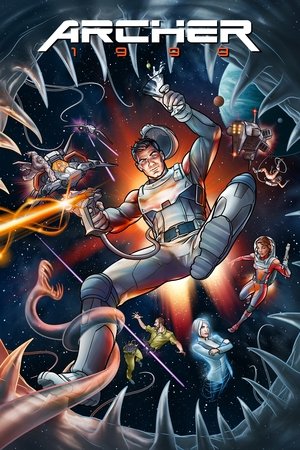 1999
(2019)
Season 10 follows Sterling Archer, Lana Kane, and their crew of acid-tongued misfits onboard the M/V Seamus salvage ship. An important question arises as they explore deep space and try to outsmart giant aliens, intergalactic pirates, and vicious bounty hunters: how do they survive each other? Welcome to the space-tastic world of Archer: 1999. Brace for the thrust.
---
Episodes List
Ep.1

Bort the Garj
Air Date: 2019-05-29
Archer and the crew of the Seamus wake up to the smell of shepherd's pie and see a business opportunity in their new guest.
Ep.2

Happy Borthday
Air Date: 2019-06-05
The crew provides entertainment for Bort while Barry-6 tries to crack Archer's safe.
Ep.3

The Leftovers
Air Date: 2019-06-12
Pam's sandwich ruins everyone's dinner by releasing something deep inside of them.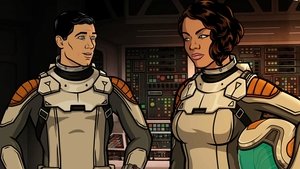 Ep.4

Dining with the Zarglorp
Air Date: 2019-06-19
Deep in space, Archer and the crew encounter a terrifying cosmic beast. Even deeper, they encounter a self-aggrandizing life coach.
Ep.5

Mr. Deadly Goes to Town
Air Date: 2019-06-26
Archer and the crew pick up a hitchhiker and try to convince him to turn his life around.
Ep.6

Road Trip
Air Date: 2019-07-10
Daydreams of an interstellar road trip turn into an existential nightmare. Written by Mike Arnold.
Ep.7

Space Pirates
Air Date: 2019-07-17
A voyage home gets interrupted by an alien battle cruiser carrying precious cargo.