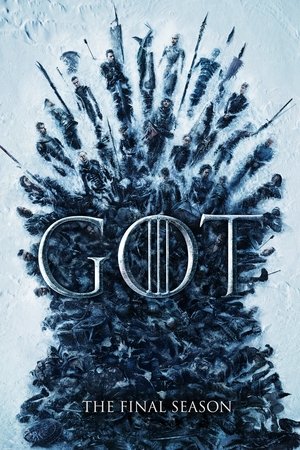 Season 8
(2019)
The Great War has come, the Wall has fallen and the Night King's army of the dead marches towards Westeros. The end is here, but who will take the Iron Throne?
---
Episodes List
Ep.1

Winterfell
Air Date: 2019-04-14
Arriving at Winterfell, Jon and Daenerys struggle to unite a divided North. Jon Snow gets some big news.
Ep.2

Episode 2
Air Date: 2019-04-21
The battle at Winterfell is approaching. Jaime is confronted with the consequences of the past.
Ep.3

Episode 3
Air Date: 2019-04-28
Ep.4

Episode 4
Air Date: 2019-05-05
Ep.5

Episode 5
Air Date: 2019-05-12
Ep.6

Episode 6
Air Date: 2019-05-19