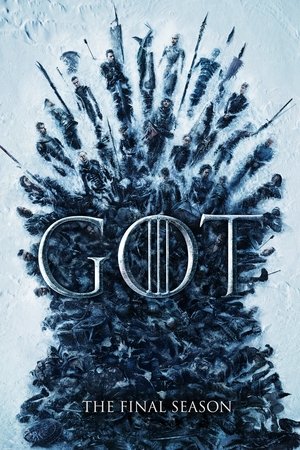 Season 8
(2019)
The Great War has come, the Wall has fallen and the Night King's army of the dead marches towards Westeros. The end is here, but who will take the Iron Throne?
---
Episodes List
Ep.1

Winterfell
Air Date: 2019-04-14
Arriving at Winterfell, Jon and Daenerys struggle to unite a divided North. Jon Snow gets some big news.
Ep.2

A Knight of the Seven Kingdoms
Air Date: 2019-04-21
The battle at Winterfell is approaching. Jaime is confronted with the consequences of the past. A tense interaction between Sansa and Daenerys follows.
Ep.3

The Long Night
Air Date: 2019-04-28
The Night King and his army have arrived at Winterfell and the great battle begins. Arya looks to prove her worth as a fighter.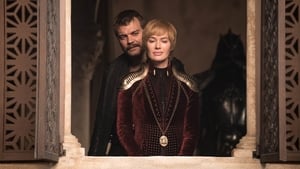 Ep.4

The Last of the Starks
Air Date: 2019-05-05
In the wake of a costly victory, Jon and Daenerys look to the south as Tyrion eyes a compromise that could save countless lives.
Ep.5

The Bells
Air Date: 2019-05-12
Daenerys brings her forces to King's Landing.
Ep.6

The Iron Throne
Air Date: 2019-05-19
In the aftermath of the devastating attack on King's Landing, Daenerys must face the survivors.