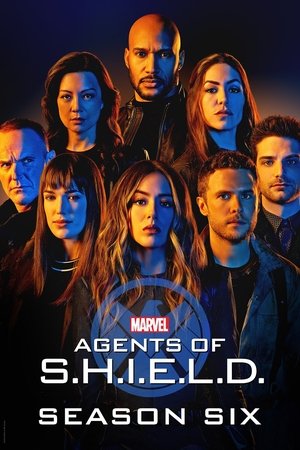 Season 6
(2019)
Last season, the team leaped forward in time to a dystopian future they soon realized must be prevented. While facing multiple timelines and new enemies from faraway planets, they found family, friends, teammates and the courage to pull off their biggest challenge yet. Their next challenge? Coming to grips with the knowledge that bending the laws of space and time may have saved the planet, but it couldn't save Fitz or Coulson.
---
Episodes List
Ep.1

Missing Pieces
Air Date: 2019-05-10
Scattered across the galaxy, the team works to find their footing in the wake of losing Coulson.
Ep.2

Window of Opportunity
Air Date: 2019-05-17
While Fitz and Enoch struggle in space, Sarge and his team move forward with their mysterious mission on Earth.
Ep.3

Fear and Loathing on the Planet of Kitson
Air Date: 2019-05-24
It's a wild night out on the planet of Kitson for the agents. While Fitz and Enoch try their luck at the casino, nearby, Daisy and Simmons find themselves in a much ... groovier situation.
Ep.4

Code Yellow
Air Date: 2019-05-31
Yo-Yo and Keller take things public; parasitic aliens threaten the human race; and someone really needs boba…