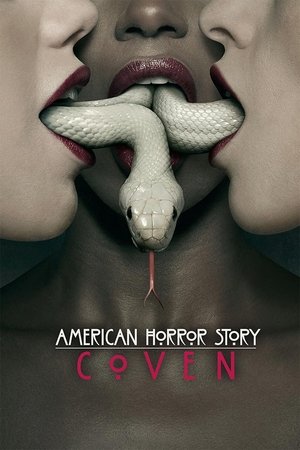 Coven
(2013)
The few remaining Salem descendants are under assault by forces of ignorance and hate. The young witches seek refuge at Miss Robichaux's Academy in New Orleans, including new arrival, Zoe, who harbors a terrifying secret of her own. Fiona, a Supreme Witch with unimaginable powers, is determined to protect the Coven, but her obsessive quest for immortality will lead her to cross paths with a voodoo queen and a murderous slave owner cursed with eternal life.
---
Episodes List
Ep.1

Bitchcraft
Air Date: 2013-10-09
A young girl discovers she possesses a strange genetic affliction tracing back to the dark days of Salem; Fiona Goode returns to town.
Ep.2

Boy Parts
Air Date: 2013-10-16
Fiona helps Zoe and Madison deal with a horrible tragedy; Delphine LaLaurie struggles to adjust to modern life; Cordelia faces a dark decision about her family.
Ep.3

The Replacements
Air Date: 2013-10-23
Fiona takes on an unlikely protégé; a guilt-ridden Zoe tries to give Kyle his old life back; Madison has a fiery exchange with Joan Ramsey.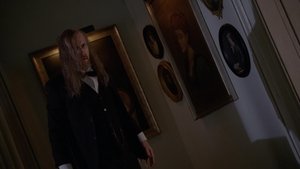 Ep.4

Fearful Pranks Ensue
Air Date: 2013-10-30
Fiona's choices rattle a decades-long truce between the Salem witches and Marie Laveau; the Council of Witchcraft pays a surprise visit to the academy with disturbing allegations.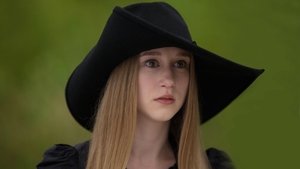 Ep.5

Burn, Witch. Burn!
Air Date: 2013-11-06
Besieged by Marie Laveau's army, Zoe unleashes a new power; Fiona and Myrtle clash over control of the coven; Madame LaLaurie is confronted by old ghosts.
Ep.6

The Axeman Cometh
Air Date: 2013-11-13
Zoe, Queenie and Nan make contact with a dark spirit trapped in the academy; Cordelia's new power brings on a heartbreaking revelation.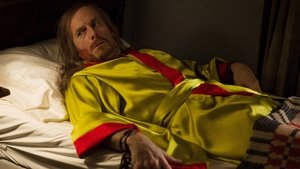 Ep.7

The Dead
Air Date: 2013-11-20
Fiona finds purpose in a dangerous love affair; Queenie questions her place in the Coven; Cordelia makes a decision about her mother.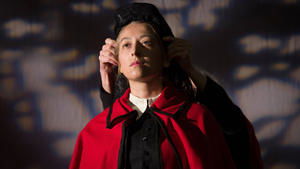 Ep.8

The Sacred Taking
Air Date: 2013-12-04
Cordelia rallies the girls in the fight to stop Fiona; a dangerous new enemy puts Misty in the cross hairs; the rivalry between Marie Laveau and Delphine comes to a head.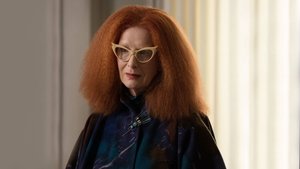 Ep.9

Head
Air Date: 2013-12-11
Cordelia's attacker is revealed. Fiona looks to form an alliance with Marie Laveau. Nan learns a disturbing truth about Luke's past.
Ep.10

The Magical Delights of Stevie Nicks
Air Date: 2014-01-08
Fiona attempts to out the new supreme with a visit from Stevie Nicks; Cordelia learns the truth about Hank and the witch hunters; Madison tries to eliminate her competition for the supremacy.
Ep.11

Protect the Coven
Air Date: 2014-01-15
Fiona and Laveau have a deadly face off with The Corporation; Cordelia makes a desperate sacrifice.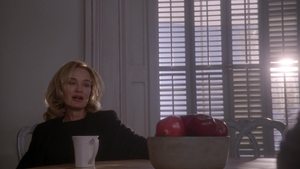 Ep.12

Go to Hell
Air Date: 2014-01-22
Cordelia's latest vision puts the coven's future in question; the girls manifest powerful new gifts; Queenie's search for Marie Laveau leads her to hell and back.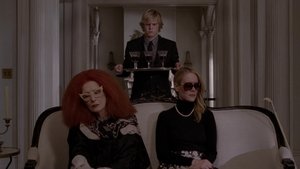 Ep.13

The Seven Wonders
Air Date: 2014-01-29
A new Supreme rises.