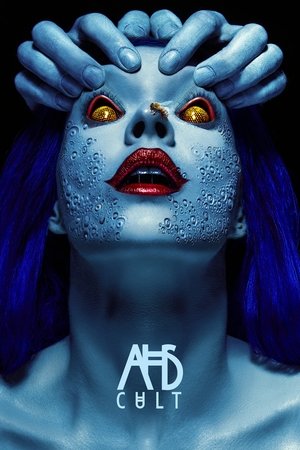 Cult
(2017)
Set just after the 2016 U.S. presidential election, the seventh installment follows a community torn apart by a dangerous cult leader who uses fear as a weapon.
---
Episodes List
Ep.1

Election Night
Air Date: 2017-09-05
After Trump is elected President, Ally Mayfair-Richards is beset by all of her old phobias... and they appear to be coming to life.
Ep.2

Don't Be Afraid of the Dark
Air Date: 2017-09-12
Ally, Ivy and Oz meet the new neighbors. Kai runs for city council. Detective Samuels investigates a murder. A blackout terrorizes Ally.
Ep.3

Neighbors from Hell
Air Date: 2017-09-19
The community turns on Ally after she shoots and kills a Hispanic man. At home tensions between Ally and Ivy grow worse, and Kai may be Ally's only hope.
Ep.4

11/9
Air Date: 2017-09-26
Kai gathers familiar faces to join his cult as the events surrounding 11/8/17 are explored.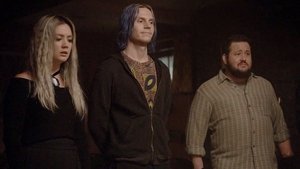 Ep.5

Holes
Air Date: 2017-10-03
Kai asks for the cult members to prove their loyalty against one of their own. Meanwhile, Ally meets with Rudy to tell him about her problems dealing with Ivy's departure.
Ep.6

Mid-Western Assassin
Air Date: 2017-10-10
Ally takes Meadow to Rudy in the hopes that she will confirm her story about the cult. However, Meadow has a change of heart. Meanwhile, an unexpected opponent runs against Kai in the city council election.
Ep.7

Valerie Solanas Died for Your Sins: Scumbag
Air Date: 2017-10-17
Ep.8

Winter of Our Discontent
Air Date: 2017-10-24
Ally confronts Kai meanwhile Winter must choose between Kai and Beverly when he makes a questionable decision.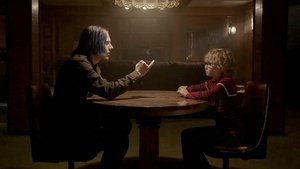 Ep.9

Drink the Kool-Aid
Air Date: 2017-10-31
Kai seeks to test the loyalty of his cult. Ally seeks revenge. Oz learns about his parentage.
Ep.10

Charles (Manson) in Charge
Air Date: 2017-11-07
Kai receives visits from Charles Manson as he begins to question everyone around him.
Ep.11

Great Again
Air Date: 2017-11-14
Kai sets his master plan into motion as Ally's true intentions are revealed.