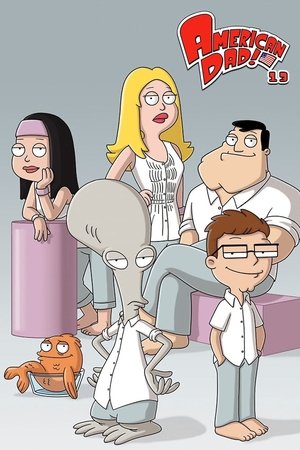 Season 13
(2016)
Run for your lives! Or better yet, "Stan" your ground and enjoy this all-new collection of American Dad! episodes from the explosive comic minds of Mike Barker, Matt Weitzman and Family Guy creator Seth MacFarlane. Stuffed with celebrity guest voices, including Billy Bob Thornton, Joan Cusack, Sam Elliott, Oliver Platt, and not heavy metal rock god James Hetfield, this hilarious assortmend finds the Smith family in a flood of trouble aboard Stan's modern-day ark, a time-travelling Steve trying to save his cool future self, Roger deciding to quit all his personas, and everyone fighting to survive the post-apocalyptic 200th episode.
---
Episodes List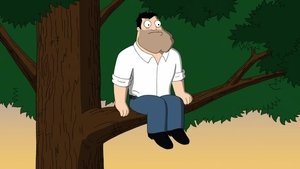 Ep.1

Roots
Air Date: 2016-01-25
Stan sets out to stop a tree that he considers his father from being cut down. Steve realizes he's stopped growing and considers surgery.
Ep.2

The Life Aquatic with Steve Smith
Air Date: 2016-02-01
Steve joins the high school water polo team to get girls. Meanwhile, Roger and Stan get a boat.
Ep.3

Hayley Smith, Seal Team Six
Air Date: 2016-02-08
Hayley mentally regresses to a 6-year-old. Steve and his pals get a slow cooker.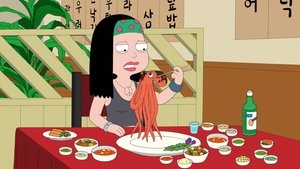 Ep.4

N.S.A. (No Snoops Allowed)
Air Date: 2016-02-15
Steve goes to work with Stan and discovers the N.S.A.. Hayley decides to let go of being a vegetarian and eat meat for one day.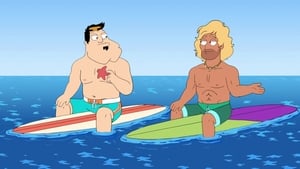 Ep.5

Stan Smith as Keanu Reeves as Stanny Utah in Point Breakers
Air Date: 2016-02-22
Stan goes undercover as a surfer a la Point Break. Steve befriends a drifter, Hayley might be pregnant, and Roger wants the World Cup to be held in the backyard.
Ep.6

Kiss Kiss Cam Cam
Air Date: 2016-02-29
Stan gets Francine baseball tickets for her birthday but is upset when they have a horrible kiss on the kiss cam. Steve and Roger head to Nevada to help clean polluted water.
Ep.7

The Devil Wears a Lapel Pin
Air Date: 2016-03-07
When Stan is given the task of putting together the CIA calendar, Hayley attempts to destroy it. Meanwhile, Roger gets a Discover card and fakes his death to get out of paying the enormous balance.
Ep.8

Stan-Dan Deliver
Air Date: 2016-03-14
Roger becomes a teacher at Steve's school and gets involved with a class of underprivileged kids. Meanwhile, Stan and Francine visit a retirement home and Stan decides to stay.
Ep.9

Anchorfran
Air Date: 2016-03-21
Francine sets out to help news anchor Greg when he and Terry split up. Roger becomes obsessed with a fictional boy from an old game called Dream Phone.
Ep.10

The Two Hundred
Air Date: 2016-03-28
Stan, tattooed and haunted, travels a barren Langley Falls alone. Meanwhile, a mysterious element known as "The Two Hundred" has reigned terror on the town and separated Stan from his family.
Ep.11

The Unincludeds
Air Date: 2016-04-11
Steve and Snot alter their futures when they throw a party for the uncool kids. Meanwhile, Roger is disgruntled when a waitress doesn't compliment his order.
Ep.12

The Dentist's Wife
Air Date: 2016-04-18
Roger loses his identity after becoming fascinated by a local dentist's wife. Meanwhile, Klaus throws a party when Stan and the kids are unable to move from being sore after working out.
Ep.13

Widow's Pique
Air Date: 2016-04-25
When Stan is on a mission, Francine pretends she's a widow. Steve and his friends play wrestling and get beat up by Principal Lewis.
Ep.14

The Nova Centauris-Burgh Board Of Tourism Presents: American Dad
Air Date: 2016-05-02
Francine joins in on Steve and his pals' live-action role-playing game. Stan opens a knock-off Seaworld in the house.
Ep.15

Daesong Heavy Industries
Air Date: 2016-05-09
Stan loses his faith in religion after Steve questions everything in the Bible. He takes the family to Korea to investigate the rumors of a reinvented "Noah's Ark."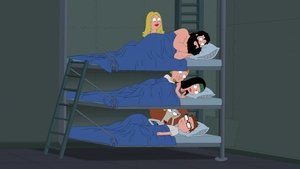 Ep.16

Daesong Heavy Industries II: Return to Innocence
Air Date: 2016-05-16
Everyone is separated after the ship explodes: Stan and Francine lose their memories and resort to primitive living on an island; Hayley and Jeff are rescued by the Navy and Jeff decides to enlist; and Roger and Steve try to survive on a lifeboat in the middle of the ocean.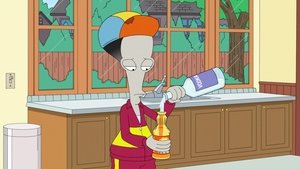 Ep.17

Criss-Cross Applesauce: The Ballad Of Billy Jesusworth
Air Date: 2016-05-23
When Roger breaks his ankle, Francine convinces Stan to let him play in his basketball league. Meanwhile, Steve sings a song that parodies R. Kelly's "Trapped in the Closet".
Ep.18

Mine Struggle
Air Date: 2016-05-30
When Stan discovers a salt mine in the backyard, the Morton Salt Company wants to buy it. It turns out Steve is the rightful owner of the land, and he faces pressure from the family to sell.
Ep.19

Garfield and Friends
Air Date: 2016-06-06
Stan brings President Garfield back to life to teach Hayley about history; Steve joins the school newspaper.
Ep.20

Gifted Me Liberty
Air Date: 2016-06-13
Stan goes on a mission to find out who didn't bring a gift to the CIA's Secret Santa party; Steve poses as the good boyfriend for several female classmates.
Ep.21

Next of Pin
Air Date: 2016-06-20
Stan and Steve start bowling for more quality time together; Klaus holds a contest to see whether Roger or Hayley has the worse attention span.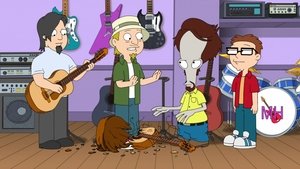 Ep.22

Standard Deviation
Air Date: 2016-06-27
To avoid a suicide mission, Stan must beat Bullock in a DJ battle; Jeff starts drinking psychedelic teas and builds an imaginary musical instrument with Roger's help.