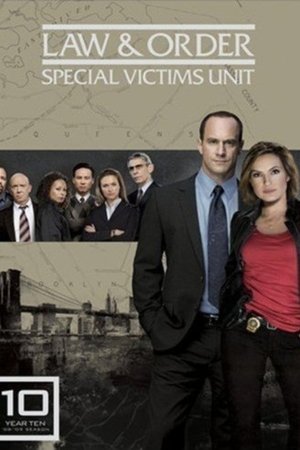 Season 10
(2008)
The 10th season of the police procedural / legal drama, Law & Order: Special Victims Unit premiered September 23, 2008 and ended June 2, 2009 on NBC. It was the last season of the show to occupy the Tuesday 10:00 p.m. timeslot.
---
Episodes List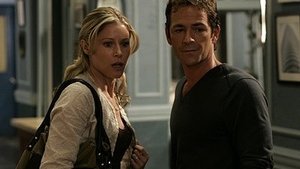 Ep.1

Trials
Air Date: 2008-09-23
After a young boy, Christopher Ryan, is caught driving a runaway van, Detective Elliot Stabler and Detective Benson take the seven year-old into questioning. When Christopher claims his foster parents, Gwen and Noah Sibert, bribe him in exchange for abusive medical testing, the detectives investigate his allegations.
Ep.2

Confession
Air Date: 2008-09-30
Teenage boy Eric Byers admits himself into the squad room, and warns the team about an unnatural desire towards his younger stepbrother, Cory Kelly. Detective Elliot Stabler and Olivia Benson's suspicions arise, and Eric admits to also looking at a website to try to curb his pedophilic urge. With no crime committed, the detectives decide to investigate this "self-help" website for pedophiles leading them to it's creator, Jake Berlin. Eric's rage induced stepfather is also questioned, and shortly after Eric is found missing. The detectives must race to place the clues together to find and stop Eric before any crime is committed.
Ep.3

Swing
Air Date: 2008-10-14
Stabler is shocked when his daughter, Kathleen, becomes the suspect in an investigation to catch a trespasser. He seeks his estranged mother's help in dealing with his daughter's case.
Ep.4

Lunacy
Air Date: 2008-10-21
The investigation of a famous dead astronaut found in Battery Park has hit a dead end, causing Stabler to ask for assistance from his old mentor, Dick Finley, a former colleague of the victim and an astronaut himself.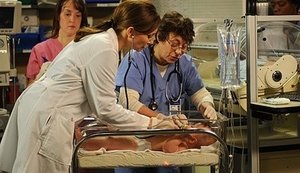 Ep.5

Retro
Air Date: 2008-10-28
A baby with AIDS has Benson and Stabler asking for assistance from Warner as they investigate the case. They are pointed in the direction of a homeopathic doctor who has an questionable ethical past and who had prescribed the baby ineffective vitamins.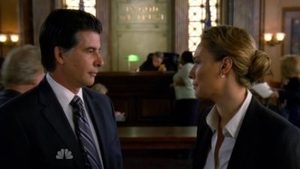 Ep.6

Babes
Air Date: 2008-11-11
Stabler and Munch uncover a chastity club and a group of girls with a pregnancy pact at a high school where they came to investigate the death of a student.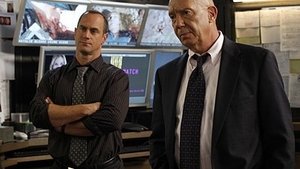 Ep.7

Wildlife
Air Date: 2008-11-18
Stabler goes undercover to infiltrate a rare animal smuggling operation.
Ep.8

Persona
Air Date: 2008-11-25
Benson finds herself going the extra mile to protect a woman abused by her spouse. The investigation turns up information regarding a long-forgotten case of 2nd degree murder and escape.
Ep.9

PTSD
Air Date: 2008-12-02
The death of a marine who was pregnant by a rapist puts the unit at odds with the Pentagon when they fight to keep the case, and Benson's flashbacks of her own assault may further impede the investigation.
Ep.10

Smut
Air Date: 2008-12-09
A beaten and raped woman who has no memory of what happened to her puts Benson and Stabler on the trail of a serial rapist, but when women refuse to testify Olivia will have to face how her assault has affected her job performance.
Ep.11

Stranger
Air Date: 2009-01-06
When a girl who vanished four years ago reappears, she claims to have been imprisoned and sexually abused. Benson and Stabler look into the case and find themselves having to sort through what was fact and what the girl made up.
Ep.12

Hothouse
Air Date: 2009-01-13
When a teenager's body is uncovered in the Hudson River, the detectives search for the victim's identity which leads Benson to go undercover as a madam.
Ep.13

Snatched
Air Date: 2009-02-03
The mother of a kidnapped young girl points the detectives towards her father, an ex-con, but it is soon discovered that the grandfather is a master thief and has many enemies. However, because of Alzheimer's, the grandfather can't remember much of his past.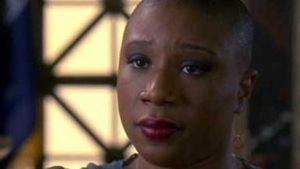 Ep.14

Transitions
Air Date: 2009-02-17
The detectives have very little to work with after a man is found badly-beaten in a strip club's parking lot. Their questioning begins with the dancers until the victim's ex-wife and 13-year old transgender son become suspects.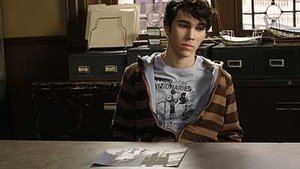 Ep.15

Lead
Air Date: 2009-03-10
When a pediatrician convicted of abusing patients is found dead, Stabler and Benson investigate and soon find ADA Cabot has a reason for becoming involved in the case.
Ep.16

Ballerina
Air Date: 2009-03-17
A single murder suddenly turns into a scene with three bodies, leaving Benson and Stabler to work with a strip club owner to find a murderer whose motive may be more about righteousness than perversity.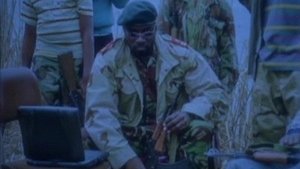 Ep.17

Hell
Air Date: 2009-03-31
Detective Munch investigates the brutal rape and beating of a young mute girl, but things become tricky when her drawing of the devil who attacked her resembles a local priest who may not be practicing his beliefs according to canon.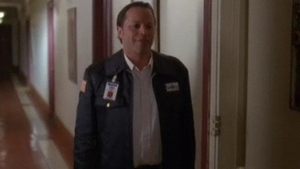 Ep.18

Baggage
Air Date: 2009-04-07
A turf war ensues when Stabler and Tutuola link an artist's murder to a serial killer, and the detective assigned to that case focuses more on their involvement in an investigation he believes belongs solely to him than on identifying the killer.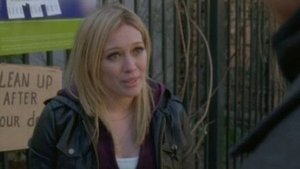 Ep.19

Selfish
Air Date: 2009-04-28
A grandmother reports that her 2 year old granddaughter has disappeared, but the Amber Alert fails to yield progress. The detectives then move their attention over to her young irresponsible mother as their prime suspect.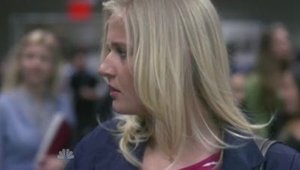 Ep.20

Crush
Air Date: 2009-05-05
A teenage girl who sent text messages containing nude pictures of herself is found beaten up. She next faces a harsh sentence from a judge after being arrested for producing and distributing child pornography.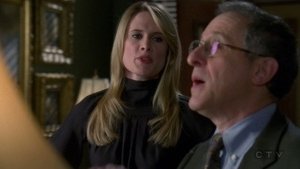 Ep.21

Liberties
Air Date: 2009-05-19
A favor for a judge who is hearing a harassment case sends Stabler and Benson to interview a death-row serial killer in order to determine the fate of his son.
Ep.22

Zebras
Air Date: 2009-06-02
A murder in Central Park that involves a tourist puts the SVU on high alert, but when the suspect they've brought in for questioning escapes, Munch has to reach out to an ex-wife in an effort to prevent another killing that's closer to home.