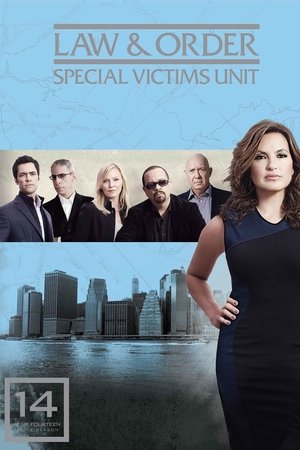 Season 14
(2012)
The 14th season of Law & Order: Special Victims Unit debuted with a two-part premiere episode on September 26, 2012, at 9:00 pm on NBC, which was the show's weekly time slot. The fourteenth season picked up storyline-wise where the last season left off, with Captain Cragen awaking to a dead prostitute in his bed with her throat slit. The two-part season premiere was watched by 7.19 million total viewers and received generally positive reviews. The series' landmark 300th episode fell this season and aired on October 24, 2012, watched by 6.77 million total viewers. This is the first season of SVU to have any kind of crossover with now ended Law & Order spinoff, Law & Order: Criminal Intent, Kathryn Erbe guest starring in two episodes "Acceptable Loss" and Poisoned Motive as her LOCI character, Alexandra Eames, and Denis O'Hare guest starring in the episode "Presumed Guilty" as his LOCI character, Father Shea.
---
Episodes List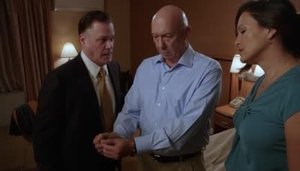 Ep.1

Lost Reputation (1)
Air Date: 2012-09-26
The squad reels from the fallout of Capt. Cragen being arrested for the murder of an escort.
Ep.2

Above Suspicion (2)
Air Date: 2012-09-26
Delia continues cleaning house, leaving a wake of accusations, frame-ups, and murders for SVU to work through as they continue their search for evidence to prove Donald Crages is being framed. Tension is high; everyone is on edge and defensive, even paranoid, and wondering who's next?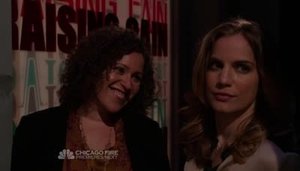 Ep.3

Twenty-Five Acts
Air Date: 2012-10-10
A famous TV host (Roger Bart) forces himself on the young author (Anna Chlumsky) of an erotic novel; Detective Amaro uncovers a secret that could damage the author's career and her case.
Ep.4

Acceptable Loss
Air Date: 2012-10-17
The special victims squad tries to take down a sex-trafficking operation that enslaves young women; when the investigation is halted by Lt. Alexandra Eames (Kathryn Erbe), Detective Benson has to get creative.
Ep.5

Manhattan Vigil
Air Date: 2012-10-24
The kidnapping of a young boy reminds Cragen, Munch and Benson of a unsolved case from 13 years earlier.
Ep.6

Friending Emily
Air Date: 2012-10-31
The investigation into a girl's disappearance leads to a high-tech kidnapper who uses the Internet to cover his tracks; Rollins reconnects with her sister.
Ep.7

Vanity's Bonfire
Air Date: 2012-11-14
When a woman claims that the baby she kidnapped is hers with a respected legal expert, the investigation changes the lives of two families.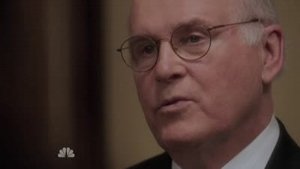 Ep.8

Lessons Learned
Air Date: 2012-11-21
As the detectives investigate reports of sexual abuse at an elite private school, decades of secrets are exposed.
Ep.9

Dreams Deferred
Air Date: 2012-12-05
A man goes on a killing spree, but he has links to a prostitute that Benson encountered in an earlier investigation, so the FBI contacts SVU for information.
Ep.10

Presumed Guilty
Air Date: 2013-01-02
Holiday celebrations are interrupted when Detective Tutuola's ex-brother-in-law is arrested for attacking a priest; during the investigation, a church scandal is uncovered.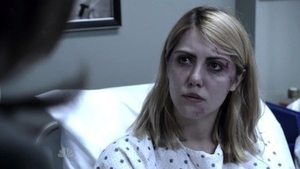 Ep.11

Beautiful Frame
Air Date: 2013-01-09
When a rape victim is arrested for murder in Suffolk County, Detective Benson questions the case and finds enough evidence for District Attorney Barba to charge a different suspect in Manhattan.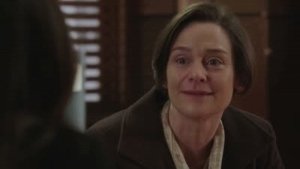 Ep.12

Criminal Hatred
Air Date: 2013-01-30
The detectives go under cover to arrest a man who brutally attacks other men; a deceptively tough defense attorney (Nia Vardalos) complicates ADA Barba's case.
Ep.13

Monster's Legacy
Air Date: 2013-02-06
When a janitor violently attacks a coach, the SVU team connects the janitor's behavior to a history of sexual abuse; the detectives find more victims of the same predator -- including a prisoner (Mike Tyson) on death row.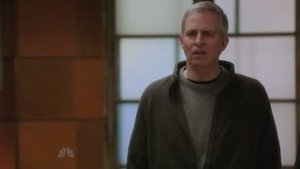 Ep.14

Secrets Exhumed
Air Date: 2013-02-13
FBI Agent Dana Lewis partners with SVU when she thinks a 25-year-old rape-murder case in New York is connected to multiple unsolved cases across the country; as Lewis doggedly pursues her suspect, Benson and Amaro question his guilt.
Ep.15

Deadly Ambitions
Air Date: 2013-02-20
The SVU squad tries to keep Detective Rollins' sister safe from her abusive boyfriend when she turns up beaten and pregnant; when Rollins is forced to take drastic action, an internal affairs investigation begins.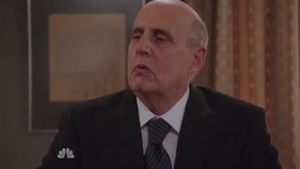 Ep.16

Funny Valentine
Air Date: 2013-02-27
A promising singer is beaten by her boyfriend, a famous hip-hop star, but she refuses to help ADA Barba build his case; the defendant and his attorney turn the case into a media circus.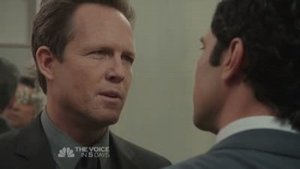 Ep.17

Undercover Blue
Air Date: 2013-03-20
A woman claims that Brian Cassidy (Dean Winters) raped her while he was working under cover; when Cassidy and his lawyer utilize surprising defense methods, Detective Amaro is affected.
Ep.18

Legitimate Rape
Air Date: 2013-03-27
A popular sports reporter (Lauren Cohan) accuses a cameraman (David Marciano) of rape and stalking; when the victim learns she is pregnant as a result of the rape, the defense employs controversial tactics in hope of gaining favor with the jury.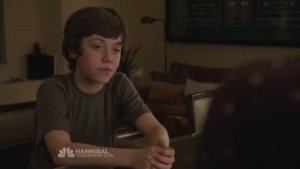 Ep.19

Born Psychopath
Air Date: 2013-04-03
The SVU detectives investigate after a school nurse notices multiple injuries on a young girl; Detective Amaro tries to bond with his recently discovered son.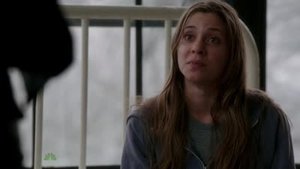 Ep.20

Girl Dishonored
Air Date: 2013-04-24
As the SVU detectives investigate the alleged rape of a sorority pledge, drunken students, and conflicting accounts complicate matters.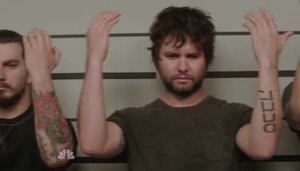 Ep.21

Traumatic Wound
Air Date: 2013-05-01
When a concert turns into a mob scene, a teenager is brutally assaulted; Detective Amaro ends up defending the prime suspect's reputation.
Ep.22

Poisoned Motive
Air Date: 2013-05-08
When two sniper attacks on the NYPD link to Detective Tutuola's past as a narcotics officer, he reconnects with his former partner in hope of finding a motive; Lt. Alexandra Eames helps SVU investigate.
Ep.23

Brief Interlude
Air Date: 2013-05-15
The investigation into how a comatose woman ended up in a river near the mayor's home reveals the victim's unexpected wild side.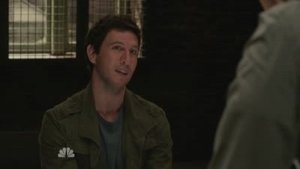 Ep.24

Her Negotiation
Air Date: 2013-05-22
The detectives uncover a shocking theory as they work to learn the identity of a man Rollins arrested for exposing himself in the park; Detective Benson finds herself in mortal danger.