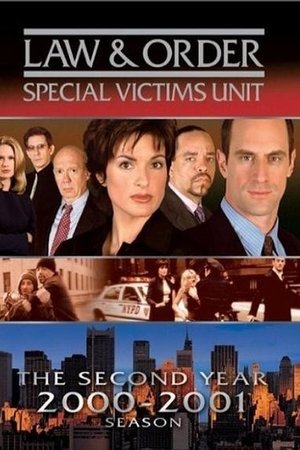 Season 2
(2000)
The 2nd season of the television series, Law & Order: Special Victims Unit premiered October 20, 2000 and ended May 11, 2001 on NBC. The show remained in its time slot, Friday nights at 10:00 p.m. Eastern / 9:00 p.m. Central. As Neal Baer's first year producing the show, the second season was accompanied by drastic changes in tone. Additionally, the series began to increase its focus on trial scenes with the addition of an Assistant District Attorney for sex crimes to the cast.
---
Episodes List
Ep.1

Wrong Is Right
Air Date: 2000-10-20
Stabler's daughter, Maureen, bears witness to a horrific crime scene: the murder of a man who was set on fire. The internal investigation into the psyches of the SVU detectives yields interesting results.
Ep.2

Honor
Air Date: 2000-10-27
The vicious assault of an Afghan diplomat's daughter uncovers clues that may suggest Taliban traditions justify 'honor killings' when the child defies the wishes of their parents or their culture.
Ep.3

Closure (2)
Air Date: 2000-11-03
Stabler and Benson investigate a sexual assault very similar to one they worked six months ago whose victim follows her alleged attacked and reports his activities to the police. (Part 1: "Closure": season 1, episode 10.)
Ep.4

Legacy
Air Date: 2000-11-10
An abused 7-year-old girl lays comatose as the detectives investigate members of her dysfunctional family to determine the source of the abuse, in a case that hits close to home for Munch.
Ep.5

Baby Killer
Air Date: 2000-11-17
The tragic shooting death of a young girl leads investigators to a little boy, and they soon realise that the gun used has been used in another crime scene.
Ep.6

Noncompliance
Air Date: 2000-11-24
The question of patients' rights surfaces when a schizophrenic man refusing to take his medication is a suspect in the stabbing death of psychiatric doctoral student.
Ep.7

Asunder
Air Date: 2000-12-01
The truth behind the alleged rape of a woman by her police officer husband comes to light when a history of domestic abuse is uncovered.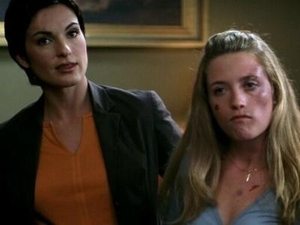 Ep.8

Taken
Air Date: 2000-12-15
The case of a seventeen-year-old rape victim during the opening festivities of a luxury hotel takes a strange turn when her immediate family tries to keep the scandal quiet by preparing a lawsuit. Detectives soon realise that the girl isn't the innocent she pretends to be. Benson struggles to deal with her mother's death.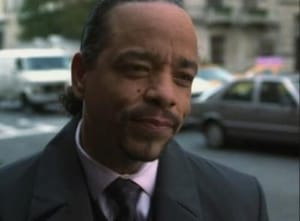 Ep.9

Pixies
Air Date: 2001-01-12
The investigation of a gymnast's murder involves her strict trainer, a wealthy benefactor and a competitor.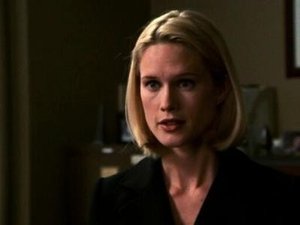 Ep.10

Consent
Air Date: 2001-01-19
A college girl is raped during a frat party, but can't remember anything that happened. The detectives then find that she had a date rape drug in her system, leaving the detectives with many suspects and accomplicases.
Ep.11

Abuse
Air Date: 2001-01-26
Stabler and Benson suspect parental neglect may have led to the tragic death of the son of two famous singers, leading them to fear for their little girl. Benson develops a strong attachment to the girl, who has a history of serious injuries. Her parents don't like Benson around their daughter, so they take out a restraining order and put Benson's job in jeopardy.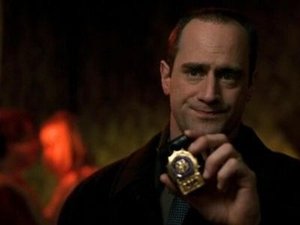 Ep.12

Secrets
Air Date: 2001-02-02
A case involving the rape and murder of a teacher hits a snag after the woman's illicit sexual history is exposed.
Ep.13

Victims
Air Date: 2001-02-09
A former police officer, now a community activist, is a suspect in the murders of known sex offenders, all of whom share a certain characteristic that scars their victims for life.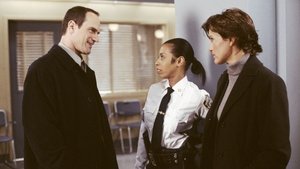 Ep.14

Paranoia
Air Date: 2001-02-16
The rape of a veteran police officer, who trained Benson, is first linked to her ex-husband's gambling debts, and then to her fellow officers.
Ep.15

Countdown
Air Date: 2001-02-23
The detectives become a little edgy after working around the clock to find an abducted girl when clues point to a serial murderer and rapist who kills his victims on the third day. After trapping the killer, they are prepared to give him the death penalty untill they find out that one of his victims was ever found and offers her location as a plea bargain.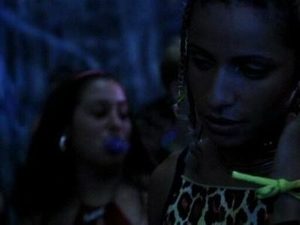 Ep.16

Runaway
Air Date: 2001-03-02
The search for a police officer's runaway daughter, which leads the detectives through an underground rave culture that caters to wayward teens, is seen through the eyes of the squad room personnel and their interviews with the Internal Affairs division.
Ep.17

Folly
Air Date: 2001-03-23
The beating of a young man uncovers a dangerous male escort service where the boss may have reasons for sending her staff on potentially deadly dates.
Ep.18

Manhunt
Air Date: 2001-04-20
The details of a kidnapping are similar to a series of rapes and murders that may link the crime to a serial killer.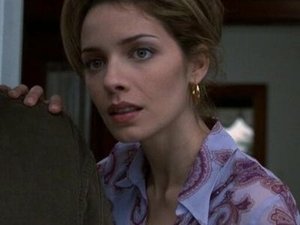 Ep.19

Parasites
Air Date: 2001-04-27
When the remains of a young woman are found buried in an apartment courtyard with a collar and leash, Stabler and Benson determine that the dead woman is Ava Parulis, a Romanian immigrant who was brought to the United States for an arranged marriage. They discover from Ava's estranged twin, Irina, that the dead woman had left her abusive husband, and made a habit of taking advantage of the riches of wealthy suitors.
Ep.20

Pique
Air Date: 2001-05-04
Observed by an FBI psychiatrist, the detectives uncover a horrifying motive for the slaying of a software company employee by a fired colleague when they learn of the suspect's true relationship with his overbearing mother.
Ep.21

Scourge
Air Date: 2001-05-11
The team searches for a serial killer who justifies his crimes with paranoid religious motivation set on by a rapidly deteriorating medical condition.