Episodes List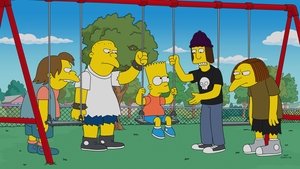 Ep.1

Bart's Not Dead
Air Date: 2018-09-30
Bart takes a dare, and ends up in the hospital. To cover for himself and Homer, he says he went to Heaven and met Jesus. Christian producers offer the Simpsons a movie deal, which Homer takes. But Bart can't deal with the guilt and comes clean to Marge after the movie is finished.
Ep.2

Heartbreak Hotel
Air Date: 2018-10-07
Marge and Homer's marriage is tested when they travel to a tropical island to compete for a million dollars on Marge's favorite reality competition show.
Ep.3

My Way or the Highway to Heaven
Air Date: 2018-10-14
God and St. Peter contemplate what merits a soul getting into heaven, while citizens of Springfield remember their divine encounters.
Ep.4

Treehouse of Horror XXIX
Air Date: 2018-10-21
Homer wins an oyster-eating contest against the mythical Cthulhu, Springfield is overrun by plant body-snatchers, Lisa finally snaps and Mr. Burns opens a retirement home with some Jurassic upgrades.