Season 4
(2016)
A mysterious man claiming to be Liz's real father targets her, but first she must resolve the mystery of her lost childhood and reconcile her true identity with the elusive memories corrupted by Reddington. Without the truth, every day holds more danger for herself, her baby and her husband Tom. Meanwhile, the Task Force reels from Liz's resurrection and friendships are fractured. Betrayed by those closest to him, Reddington's specific moral code demands justice, all the while battling an army of new and unexpected blacklisters.
---
Episodes List
Ep.1

Esteban
Air Date: 2016-09-22
After Liz is abducted by a man claiming to be her father, Red sets out to find her at any cost. Meanwhile, the Task Force grapples with the shocking news that Liz is still alive.
Ep.2

Mato
Air Date: 2016-09-29
Red enlists Tom and the Task Force to help track a notorious bounty hunter who may know Alexander Kirk's next move. Meanwhile, Liz struggles to decide if Kirk is trustworthy.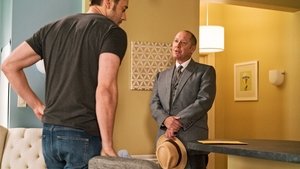 Ep.3

Miles McGrath
Air Date: 2016-10-06
Red and the Task Force take extreme measures to hunt down one of Alexander Kirk's allies, Miles McGrath, a "criminal incubator" who finances crimes for profit. Meanwhile, Liz learns more about her family.
Ep.4

Gaia
Air Date: 2016-10-13
As Red sets Liz and the Task Force on the trail of an eco-terrorist with a mysterious connection to Alexander Kirk, Tom takes matters into his own hands.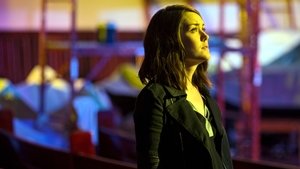 Ep.5

The Lindquist Concern
Air Date: 2016-10-20
Liz's loyalties are tested as Red takes action on an operation to intercept Alexander Kirk. Meanwhile the Task Force races to find a killer who targets inventors of revolutionary technology.
Ep.6

The Thrushes
Air Date: 2016-10-27
When Alexander Kirk contracts a mysterious group that specializes in hacking the world's most secure computer systems, Red and Liz see an opportunity to make a move on Kirk's ..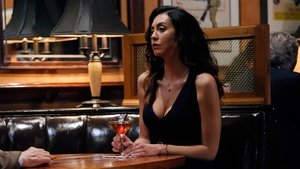 Ep.7

Dr. Adrian Shaw (1)
Air Date: 2016-11-03
Red directs the Task Force to track down an individual who provides new identities to criminals on the run. Meanwhile, as Alexander Kirk's medical condition worsens, Liz seeks guidance from Cooper on a crucial decision.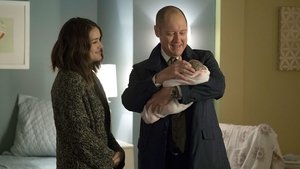 Ep.8

Dr. Adrian Shaw: Conclusion (2)
Air Date: 2016-11-10
Red pressures Dr. Shaw to locate a former patient. Liz contemplates the implications of her ties to an increasingly desperate and dangerous Alexander Kirk. Mr. Kaplan comes to a critical realization about her future.
Ep.9

Lipet's Seafood Company
Air Date: 2017-01-05
An investigation into an international terrorist operating on American soil tests the allegiances of the Task Force. As Aram faces the consequences of his girlfriend hacking into the FBI computer systems, Red cashes in on a favor.
Ep.10

The Forecaster
Air Date: 2017-01-12
A new case arrives at Liz's doorstep, where someone has left a diorama depicting a crime soon to be committed. Meanwhile, Red explores a new business opportunity.
Ep.11

The Harem
Air Date: 2017-01-19
Liz must prove herself to the leader of an elite group of female thieves in order to infiltrate their organization as they prepare for their next heist. Meanwhile, Red contends with unexpected problems in his operations, and Tom channels his energy into fatherly duties.
Ep.12

Natalie Luca
Air Date: 2017-02-02
After discovering his criminal empire is under attack, Red turns to the task force for help, leading the team to hunt an assassin who kills her victims by infecting them with a lethal disease. Meanwhile, Red enlists Tom in an undercover operation.
Ep.13

Isabella Stone
Air Date: 2017-02-09
As another member of Red's team is targeted, the task force races to stop the sophisticated criminal who has been attacking Red and his businesses. Meanwhile, a shocking event sends Tom on the hunt for information about his past.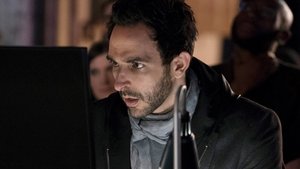 Ep.14

The Architect
Air Date: 2017-02-16
Aram goes under cover as a hacker to find a criminal who designs and executes crimes for a price.
Ep.15

The Apothecary
Air Date: 2017-02-23
After being dosed with poison, Red must retrace his steps to discover which of his closest allies has betrayed him, while the task force races against the clock to find an antidote that will save him.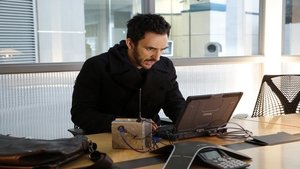 Ep.16

Dembe Zuma
Air Date: 2017-04-20
After weeks of hunting for Dembe, Red and the Task Force finally get a lead on his whereabouts when Aram goes missing. Meanwhile, Dembe takes a calculated risk as Red closes in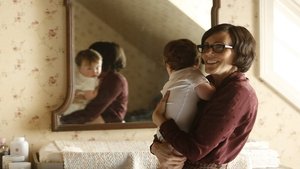 Ep.17

Requiem
Air Date: 2017-04-20
Memories of the past set Red on a dangerous collision course with an enemy determined to destroy his criminal empire.
Ep.18

Philomena
Air Date: 2017-04-27
The Task Force chases an artful bounty hunter employed to target Red's closest associates. Meanwhile, Ressler faces a moral dilemma when he takes on a new assignment with a former colleague.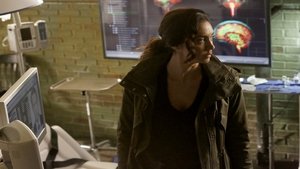 Ep.19

Dr. Bogdan Krilov
Air Date: 2017-05-04
Red sets the Task Force on the trail of a Blacklister with the tools to manipulate memories, causing Liz to question her own experiences. As Gale intensifies his investigation, Ressler receives a new lead on the disappearance of Justice Department official Reven Wright.
Ep.20

The Debt Collector
Air Date: 2017-05-11
When Liz becomes the target of a mercenary known as the Debt Collector, Red turns to an unlikely source for help. Meanwhile, Ressler faces an unexpected complication in his efforts to stay ahead of Agent Gale's investigation.
Ep.21

Mr. Kaplan (1)
Air Date: 2017-05-18
Mr Kaplan's destruction of Red's empire continues, but Reddington still hopes to be able to reach an agreement with his enemy. Amar is issued a subpoena requiring him to give evidence that could destroy the team and Agent Gale realises how much the Task Force know about Red, and gains a new ally.
Ep.22

Mr. Kaplan: Conclusion (2)
Air Date: 2017-05-18
With his empire in tatters, Red makes one last desperate move but Mr. Kaplan may have predicted his play.