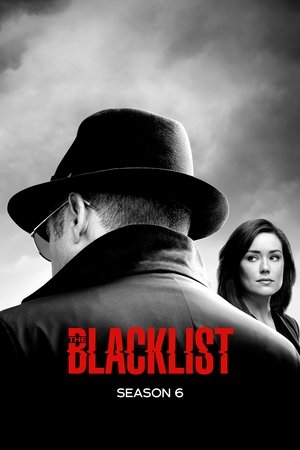 Season 6
(2019)
Following the startling revelation that Raymond "Red" Reddington isn't who he says he is, Elizabeth Keen is torn between the relationship she's developed with the man assumed to be her father and her desire to get to the bottom of years of secrets and lies. Meanwhile, Red leads Liz and the FBI to some of the most strange and dangerous criminals yet, growing his empire and eliminating rivals in the process. All throughout, Liz and Red engage in an uneasy cat-and-mouse game in which lines will be crossed and the truth will be revealed.
---
Episodes List
Ep.1

Dr. Hans Koehler
Air Date: 2019-01-03
Red presents the Task Force with a Blacklist case searching for a plastic surgeon who creates new identities for wanted criminals. Liz and her sister, Jennifer, secretly investigate the events that took place the night the real Raymond Reddington died.
Ep.2

The Corsican
Air Date: 2019-01-04
As Liz and the Task Force race to stop an imminent bombing by an elusive Blacklister, Red has an encounter that will change the trajectory of his life forever.
Ep.3

The Pharmacist
Air Date: 2019-01-11
While Liz and the Task Force track a notorious underground biohacker, Red initiates a strategy to extricate himself from a problematic position. Meanwhile, Cooper's integrity is tested with a difficult choice.
Ep.4

The Pawnbrokers
Air Date: 2019-01-18
Red acclimates to his new surroundings in federal prison, where he is challenged by an old rival. Samar goes undercover to stop a black market organization that fronts cash to criminals. Meanwhile, Liz and Jennifer continue their investigation into Red's past.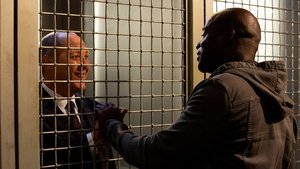 Ep.5

Alter Ego
Air Date: 2019-02-01
While Red argues in court to uphold the validity of his immunity agreement, Liz and the Task Force question a man whose recent inheritance seems too good to be true and Dembe offers Red some advice.
Ep.6

The Ethicist
Air Date: 2019-02-08
When Red is sent to a federal medical institution following his request to the court for a psychiatric evaluation, Liz and Jennifer use his time away to search for a Blacklister they believe may have valuable information about Red's past.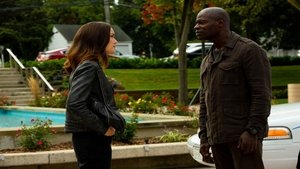 Ep.7

General Shiro
Air Date: 2019-02-15
While Red and Dembe enlist Glen's help in stacking the jury to Red's advantage for his upcoming trial, the task force investigates a series of mysterious deaths resulting from weaponized insects.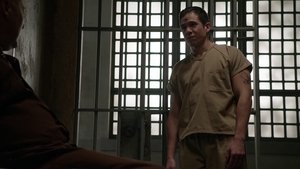 Ep.8

Marko Jankowics
Air Date: 2019-02-22
Liz and Jennifer's pursuit of a lead on the truth about Reddington puts them in unexpected danger. Red steps in to help mediate a brewing prison gang war.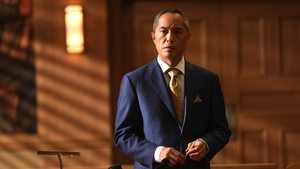 Ep.9

Minister D
Air Date: 2019-02-22
As his trial begins, Red puts Liz and the task force on the case of a Blacklister who uses incriminating evidence to extort people -- and who Red believes can prove his innocence.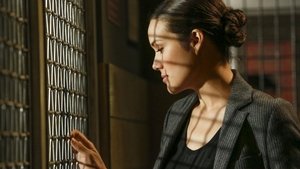 Ep.10

The Cryptobanker
Air Date: 2019-03-08
The Task Force delves into the unregulated world of cryptocurrency in order to stop an impending attack, while Red undertakes a risky endeavor in order to secure his freedom.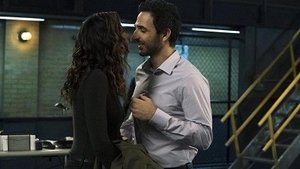 Ep.11

Bastien Moreau
Air Date: 2019-03-15
Liz and the task force make a play to uncover the truth about an international assassination in a last-ditch effort to save Red's life.
Ep.12

Bastien Moreau: Conclusion (2)
Air Date: 2019-03-22
Cooper puts his reputation on the line to appeal to the White House on Red's behalf, as Liz and the task force resume their search for The Corsican, a Blacklister with ties to an international conspiracy. Samar's abilities in the field are tested.
Ep.13

Robert Vesco
Air Date: 2019-03-29
Red and the task force hunt for legendary fugitive Robert Vesco, one of history's most notorious con men. Samar makes a life-changing decision.
Ep.14

The Osterman Umbrella Company
Air Date: 2019-03-29
Red directs Liz to investigate a secret organization of assassins hired by global intelligence agencies to eliminate former agents, a case with ramifications that will change the task force forever.
Ep.15

Olivia Olson
Air Date: 2019-04-05
The Task Force searches for a woman who specializes in hostile takeovers of criminal organizations, and may have intelligence connected to an international conspiracy involving presidential advisor Anna McMahon. Meanwhile, Aram enacts a daring plan to gain leverage over Red.
Ep.16

Lady Luck
Air Date: 2019-04-12
Liz and Ressler investigate a Blacklister who offers to erase gambling debts -- at a deceptively high price. Dembe grows concerned as Red tests loyalties of their business associates in search of the individual who turned him in to the police.