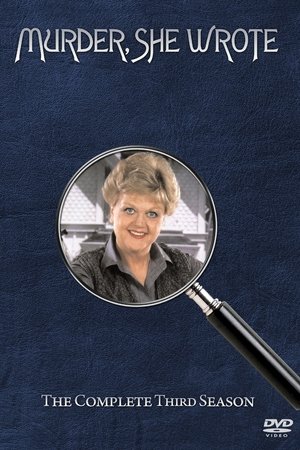 Season 3
(1986)
The third season of Murder, She Wrote originally aired Sundays at 8:00-9:00 pm on CBS from September 28, 1986 to May 10, 1987. The Region 1 DVD was released on March 14, 2006.
---
Episodes List
Ep.1

Death Stalks the Big Top (1)
Air Date: 1986-09-28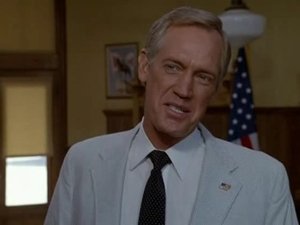 Ep.2

Death Stalks the Big Top (2)
Air Date: 1986-10-05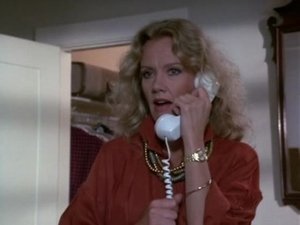 Ep.3

Unfinished Business
Air Date: 1986-10-12
A retired policeman decides to re-examine an old case he never solved in which Seth was a strong suspect.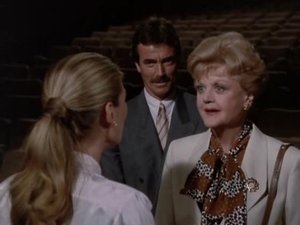 Ep.4

One White Rose for Death
Air Date: 1986-10-19
Attending a concert in Washington, D.C., Jessica gets involved with two East German defectors and a murder.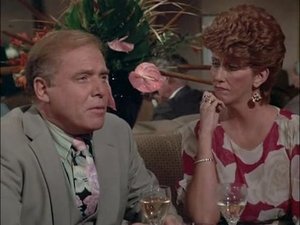 Ep.5

Corned Beef And Carnage
Air Date: 1986-11-02
An adman handling the account of a fast-food chain is murdered and Jessica smells something funny.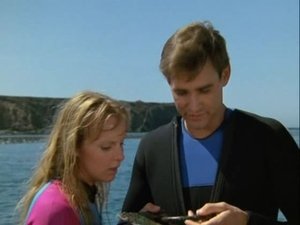 Ep.6

Dead Man's Gold
Air Date: 1986-11-09
While diving for sunken treasure near Cabot Cove, a young woman is murdered.
Ep.7

Deadline for Murder
Air Date: 1986-11-16
A veteran reporter, who suffered a heart attack, says his best medicine would be the removal of his publisher who has turned a good paper into a yellow rag.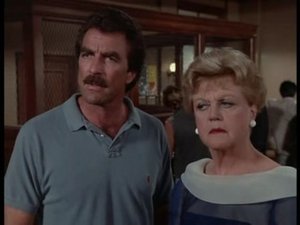 Ep.8

Magnum on Ice (II)
Air Date: 1986-11-23
Jessica offers to help Thomas Magnum, who has been accused of killing a hitman with an unknown target. The crossover starts on Magnum, P.I. S07E09 Novel Connection (I).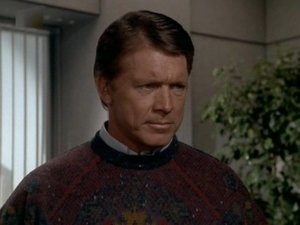 Ep.9

Obituary for a Dead Anchor
Air Date: 1986-12-07
Jessica reluctantly agrees to do an interview for an old friend, Paula Roman, but is surprised when Kevin Keats, a journalist who had been doing a series of stories on an art dealer who was really a drug dealer, shows up to do the interview, complete with cameras and crew. After Kevin is presumed dead when a boat Amos chartered for him explodes, Cabot Cove explodes with press and paparazzi, and the citizens blame Jessica for all the problems it causes, demanding that she solve the mystery. Unfortunately, once Keats is revealed to be alive and well, the real question is who the true target was.
Ep.10

Stage Struck
Air Date: 1986-12-14
The murder of the leading lady's understudy disrupts rehearsals of a play starring two previously married, but now warring, actors.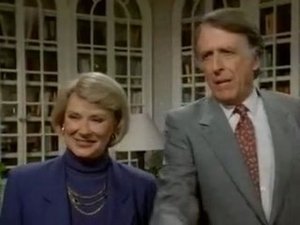 Ep.11

Night of the Headless Horseman
Air Date: 1986-01-04
The 'headless' horseman rides again, but his costume becomes more realistic.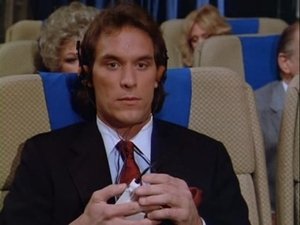 Ep.12

The Corpse Flew First Class
Air Date: 1986-01-18
Theft and murder of the courier occur on board a jet bound for London.
Ep.13

Crossed Up
Air Date: 1986-02-01
The phone wires get crossed during a storm and Jessica can't convince anyone that what she heard was real.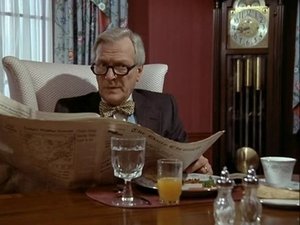 Ep.14

Murder in a Minor Key
Air Date: 1986-02-08
Jessica tells the tale of a composer accused of killing the professor who plagiarized his music.
Ep.15

The Bottom Line Is Murder
Air Date: 1986-02-15
A lying TV Consumer advocate is killed. Was it done by one of the clients whose products he maligned?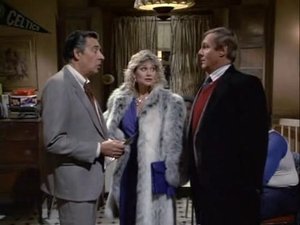 Ep.16

Death Takes a Dive
Air Date: 1986-02-22
Jessica inherits a boxer's contract and her old friend; Harry McGraw is accused of murdering its former owner.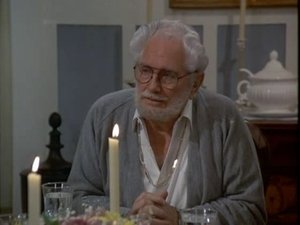 Ep.17

Simon Says, Color Me Dead
Air Date: 1986-03-01
An artist is murdered and his prized painting is missing.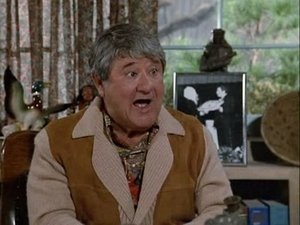 Ep.18

No Laughing Murder
Air Date: 1986-03-15
After the engagement party for the offspring of two estranged comics, someone is found dead.
Ep.19

No Accounting for Murder
Air Date: 1986-03-22
Grady Fletcher is in big trouble when his boss, a specialist in tax shelters, is found dead and he is the main suspect.
Ep.20

The Cemetery Vote
Air Date: 1986-04-05
First, the reform mayor dies in an ""accident"" and then the mayor's father is murdered after he demands an investigation of the ""accident"".
Ep.21

The Days Dwindle Down
Air Date: 1986-04-19
Thirty years ago, Sam Wilson was sent to prison for murdering his boss, Malcolm Jarvis. After finally being released, Sam goes home to his wife and now-grown son who is expecting his first child with his wife, Terry. At Georgia Jarvis' request, Jessica looks into the crime, and through flashbacks, Sam remembers when Jarvis had offered him $10,000 to make his suicide look like murder. While Jessica believes that Sam is innocent, she doesn't believe it was suicide, and asks Sam's son Rod, a police officer, to lend a hand.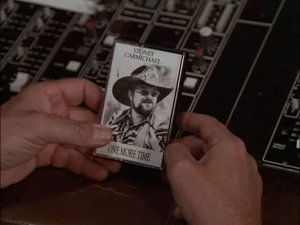 Ep.22

Murder, She Spoke
Air Date: 1986-05-10
During a short black-out in the studio where Jessica is recording a book for the blind, the studio co-owner is murdered.