Episodes List
Ep.1

Pre-Washed Lettuce and a Mime
Air Date: 2018-09-27
Christy has second thoughts about law school after a tough first day, and Bonnie is plagued by an upsetting dream.
Ep.2

Go-Go Boots and a Butt Cushion
Air Date: 2018-10-04
When Christy decides she doesn't need Gambler's Anonymous anymore, Bonnie vehemently disagrees.
Ep.3

Ambulance Chasers and a Babbling Brook
Air Date: 2018-10-11
Christy's demanding law professor leans on her a little too hard for support, and Bonnie's plan to trick Adam into choosing a wedding venue backfires.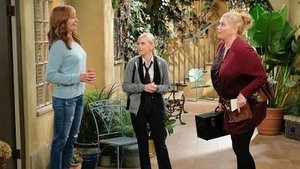 Ep.4

Big Sauce and Coconut Water
Air Date: 2018-10-18
Christy is certain that Bonnie is in over her head when she invites a freshly paroled Tammy to stay with them.