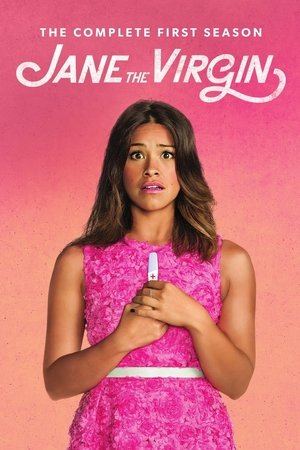 Season 1
(2014)
When Jane Villanueva was a young girl, her grandmother, Alba, convinced her women must protect their virginity at all costs. Now age 23, Jane is a driven young woman studying to become a teacher, nursing a dream to be a writer, and supporting herself with a job at a hot new Miami hotel. All the years of watching telenovelas with the two women who raised her – her sexy, young-at-heart mother, Xiomara, and her still-devout grandmother, Alba – have given Jane a slightly unrealistic view of romance. Still, she is determined not to make the same mistake her mother made – becoming an unwed mother at 16. Jane has managed to find a wonderful fiancé: a handsome, hard-working detective named Michael. All of Jane's meticulous life plans are turned upside down, however, when she sees her doctor for a routine check-up and is accidentally artificially inseminated. Unbeknownst to her, the specimen belongs to Rafael, a reformed playboy and cancer survivor, who is not only the new owner of the hotel where Jane works but also a former summer crush of hers. Jane's life has suddenly become as dramatic and complicated as the telenovelas she has always loved.
---
Episodes List
Ep.1

Chapter One
Air Date: 2014-10-13
Jane has decided to save herself for marriage, but her life is turned around when she finds herself accidentally artificially inseminated.
Ep.2

Chapter Two
Air Date: 2014-10-20
Jane's mother puts pressure on her to sue her doctor. Jane keeps running into Rafael. Jealousy forces Michael to turn to Petra as an ally.
Ep.3

Chapter Three
Air Date: 2014-10-27
Alba becomes proactive about keeping Rogelio away from Jane as she doesn't like Xo's approach. Jane thinks about making a big change in her relationship with Michael.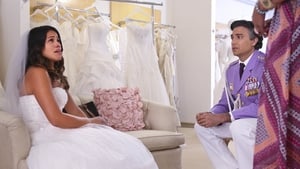 Ep.4

Chapter Four
Air Date: 2014-11-03
Jane feels guilty about her feelings for Rafael and admits to Michal how she is feeling. An unwelcome visitor from Petra and Rafael's past shows up.
Ep.5

Chapter Five
Air Date: 2014-11-10
Jane requires some space and makes the decision to move in with Michael. Rogelio's nerves end up getting the better of him.
Ep.6

Chapter Six
Air Date: 2014-11-17
Rogelio's stepdaughters decide to try and make Jane's life miserable. Rogelio asks Xo to use his band.
Ep.7

Chapter Seven
Air Date: 2014-11-24
Jane finds it hard to avoid Rafael after her friends take her to one of his clubs.
Ep.8

Chapter Eight
Air Date: 2014-12-08
Some shocking secrets are revealed by Rafael and Jane. Petra discovers another way to complicate Rafael's life.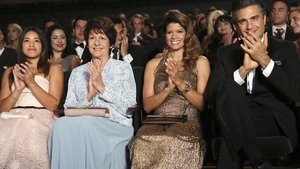 Ep.9

Chapter Nine
Air Date: 2014-12-15
A shocking discovery is made by Jane and Rafael regarding Petra. Michael finds a big clue.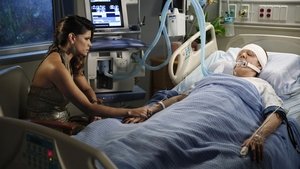 Ep.10

Chapter Ten
Air Date: 2015-01-19
When a hurricane rips through Miami, Jane has no choice but to stay at the Marbella, but the storm soon becomes the least of her worries.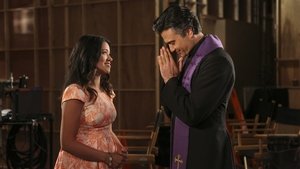 Ep.11

Chapter Eleven
Air Date: 2015-01-26
Jane gets two offers a permanent teaching position as well as a writing internship.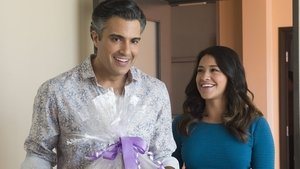 Ep.12

Chapter Twelve
Air Date: 2015-02-02
Jane's big break looks as if it is too good to be true. Petra finds out a disheartening truth.
Ep.13

Chapter Thirteen
Air Date: 2015-02-09
A medical problem could cause Jane to miss her graduation. Michael believes that he has identified Sin Rostro.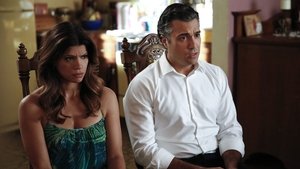 Ep.14

Chapter Fourteen
Air Date: 2015-02-16
Michael's suspicions make Jane question Rafael's actions.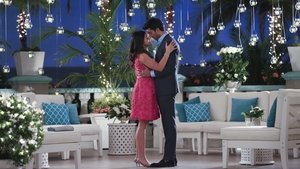 Ep.15

Chapter Fifteen
Air Date: 2015-03-09
News about their baby's health causes Jane and Rafael to revisit the idea of moving in together.
Ep.16

Chapter Sixteen
Air Date: 2015-03-16
Jane is feeling distant from Rafael so she focuses on her writing instead, but is stuck with a case of writers block.
Ep.17

Chapter Seventeen
Air Date: 2015-04-06
Jane is concerned that Rafael won't be a good father. Michael has a realization concerning Jane.
Ep.18

Chapter Eighteen
Air Date: 2015-04-13
Jane manages to accidentally ruin Rafael's chance of getting the hotel's liquor license back.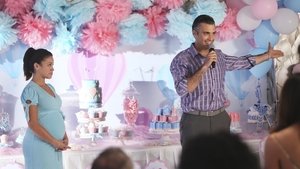 Ep.19

Chapter Nineteen
Air Date: 2015-04-20
Jane attempts to sort things out with Rafael. Xo is left feeling surprised by Rogelio's reaction after she reveals a secret. Michael makes an surprising discovery concerning Sin Rostro.
Ep.20

Chapter Twenty
Air Date: 2015-04-27
Jane attempts to do what's best for the baby. Xo attempts to say sorry to Rogelio.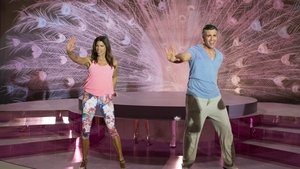 Ep.21

Chapter Twenty-One
Air Date: 2015-05-04
Jane is concerned about go to a high school reunion, Petra learns about Jane's request.
Ep.22

Chapter Twenty-Two
Air Date: 2015-05-11
Jane starts to go into labor after insisting that Xo and Rogelio go to Las Vegas for their show.