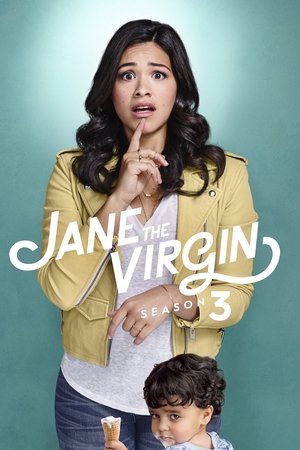 Season 3
(2016)
This has been a year of growth and change for Jane Villanueva as she adapted to her brand new role – as a virgin mother. Totally normal, right? Luckily, she had her mother, Xiomara, and her grandmother, Alba, to lean on, as she struggled to balance graduate school, work, and her son Mateo (aka the cutest kid on the planet). And oh yeah, she was also in a much debated love triangle! Would Jane choose to be with Michael, the steadfast detective? Or Rafael, Mateo's father? And at last Jane chose Michael! And the wedding planning began. Of course, no one was more thrilled than Jane's telenovela star father Rogelio, who was #teammichael from the start. Oh, and speaking of Rogelio – he was in love with Jane's mother, Xo. But alas, he wanted to have kids and she didn't. So they broke up and he threw himself into his new telenovela… and into his new telenovela headwriter. Complicated right? And speaking of complicated – let's talk Rafael. He found himself a father of three this season, after his ex-wife Petra inseminated herself with his last sperm sample. And they had twins! Plus, poor Rafael found out his mother was a crime lord. So yeah. Pretty heavy stuff. Also heavy… Rogelio threw Jane the wedding of her dreams. But then, in the final moments, Michael was shot. Which is where we left off…
---
Episodes List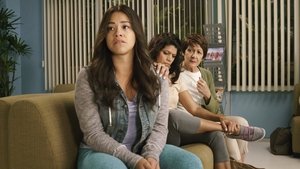 Ep.1

Chapter Forty-Five
Air Date: 2016-10-17
Jane discovers that Michael was shot and finds herself having to make difficult choices. With Rafael focused on keeping Mateo safe, Anezka, who is pretending to be Petra, "helps" the cops with their investigation. However, it isn't long before everyone starts to notice that "Petra" is acting odd. Meanwhile, Rogelio is trying to keep everything out of the press for Jane, but in order to do so finds himself in an awkward position and asks for Xo's help.
Ep.2

Chapter Forty-Six
Air Date: 2016-10-24
When Rafael finally admits that he is over Jane, their co-parenting style is tested when they argue over what the best preschool is for Mateo. Xo is paranoid about Alba finding out her secret and what it will do to their relationship. Rogelio is ready to cross over to American TV, especially after he learns his nemesis is making the transition. Meanwhile, "Anezka" is trying to find new dirt on Rafael when she begins an unexpected romance.
Ep.3

Chapter Forty-Seven
Air Date: 2016-10-31
Jane continues to work on her thesis and she decides to add Alba's estranged sister to the narrative, much to Alba's dismay. In order for Rogelio to have a chance at being an American crossover star he decides to bring the Passions of Santos to The CW in hopes they will pick it up. Xo thinks about abandoning her dream of being a singer for something more realistic. Meanwhile, Luisa is forced to make a choice between her family or Rose.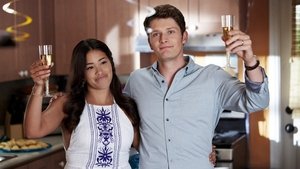 Ep.4

Chapter Forty-Eight
Air Date: 2016-11-07
Jane and Michael's housewarming party in their new home hits a snag when they discover they are being evicted for not paying their rent. Rogelio is still trying to break into American television, but needs some unusual help from Rafael. Xo makes a new career choice, but Alba and Jane aren't convinced this is the one for her. Meanwhile, "Petra" shocks Rafael with what she wants to do with her shares of the hotel.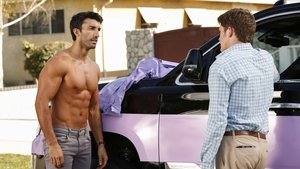 Ep.5

Chapter Forty-Nine
Air Date: 2016-11-14
Jane convinces Alba to let her read the letters from her estranged sister, but under the condition Jane doesn't reach out to her family. Rafael is starting to suspect that something is different with Petra. Meanwhile, Michael and Rafael, with the help of Jane and Rogelio, try to create a civil friendship, but it doesn't go as smoothly as everyone hoped.
Ep.6

Chapter Fifty
Air Date: 2016-11-21
When Jane's cousin unexpectedly shows up at her door, Jane questions her own less than spontaneous life. Xo finds the perfect location for her dance studio, but it happens to be near her ex-boyfriend, Bruce. Rogelio realizes his feelings for Xo, but struggles with telling her. Petra is served with a lawsuit and she decides to ask Rafael for help. Meanwhile, Michael is ready to get to work just as they get a break in the Mutter case.
Ep.7

Chapter Fifty-One
Air Date: 2016-11-28
When Alba makes Jane feel guilty for not attending church, Jane decides she wants to bring Mateo against Rafael's wishes. Rafael unlocks a long lost memory of him and his mother, which could be a clue in the Mutter case. Rogelio hires a matchmaker to help him get over Xo. Meanwhile, Jane's cousin is starting to wear out her welcome.
Ep.8

Chapter Fifty-Two
Air Date: 2017-01-23
Jane finds it difficult to stop meddling in other people's relationships, especially Xo's and Rafael's. Rogelio makes an unorthodox agreement with his matchmaker. Petra goes to great lengths to find out if Rafael is working against her. Michael, with Jane's help, makes an important life decision with Jane's help. Meanwhile, Rafael gets some upsetting news that leaves him reeling.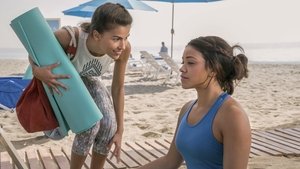 Ep.9

Chapter Fifty-Three
Air Date: 2017-01-30
Jane and Michael are both feeling the pressure – Jane with turning in the perfect novel and Michael with passing his upcoming test. Jane and Rafael become concerned over Mateo's development when they learn that other children his age are more advanced. Rogelio invites everyone to the last day of filming for his telenovela, but he is not pleased with the ending. After watching Xo and Rogelio's interaction, Darci begins to question her and Rogelio's potential relationship. Meanwhile, Rafael is upset when he learns what Petra is up to, but she explains that she is protecting him once again.
Ep.10

Chapter Fifty-Four
Air Date: 2017-02-06
When Jane realizes that she and Michael are both stressed out, they decide to recreate their first date to help them relax. Rogelio makes a big scene on the red carpet of his film premiere and his rant goes viral, which leave him to make a choice about the direction of his career. Rafael wants to set a good example for his children leaving him to make a big decision with the ultimate sacrifice. Meanwhile, Bruce's daughter finds herself in trouble leaving Xo and Bruce's to discuss the future of their relationship.
Ep.11

Chapter Fifty-Five
Air Date: 2017-02-13
Working in publishing is not what Jane thought it would be, until she learns about a showcase for up and coming writers. With Petra helming the Marbella, she decides to rebrand the hotel, but quickly butts heads with the rival hotel next door. Rogelio and Darci have made a new arrangement which has put a strain on his relationship with Xo. Meanwhile, Jane and Rafael try to figure out the best solution to Mateo's behavioral issues and they both seem to have different approaches.
Ep.12

Chapter Fifty-Six
Air Date: 2017-02-20
When Jane is offered a book deal, she thinks her prayers have been answered and debates quitting her awful publishing job. After suffering from panic attacks, Jane is ready to get to the root of the problem. Rogelio and Xo are working on fixing their friendship until Xo finds out that Rogelio has been lying to everyone all this time. Petra is running damage control on the Marbella's reputation after a grisly discovery is found on the property. Meanwhile, Rafael is ready to be involved again in the Mirabella and his first order of business is finding the perfect person to manage the hotel lounge.
Ep.13

Chapter Fifty-Seven
Air Date: 2017-02-27
When Jane messes up at Mateo's school, Petra convinces Jane to help with the preschool fundraiser to get in the good graces of the preschool's director. Jane is excited for her first meeting with her editor, but he's definitely not what she expected. Rafael's girlfriend Abbey suggests moving in together. Petra is hiding a new relationship, but that's not the only secret she's keeping. Rogelio is being sued after quitting his reality show and hires a lawyer to help fix things. Meanwhile, Bruce asks Jane and Alba for help in surprising Xo.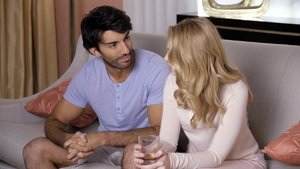 Ep.14

Chapter Fifty-Eight
Air Date: 2017-03-20
Jane feels guilty that she isn't around for Mateo as much as she would like, so she decides to run for Room Mom against none other than perfect mom, Petra. With the help of Jane and Xo, Alba tries to impress her crush. Rafael tries to be there for both Jane and Petra. Meanwhile, Rogelio tries to slyly get information from Mateo about Xo and Bruce's relationship.
Ep.15

Chapter Fifty-Nine
Air Date: 2017-03-27
Jane is finally ready to get back in the dating game so she enlists the help of Rafael and Petra. Alba takes Xo and Jane's advice about being an independent woman when it comes to Jorge. Petra finds out that Chuck has been talking to the police, which could put her in hot water. Meanwhile, Rogelio is trying to settle his lawsuit in a hurry so he can start his new telenovela.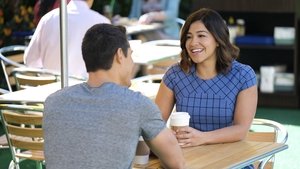 Ep.16

Chapter Sixty
Air Date: 2017-04-24
Jane is finally a published author but she's reluctant to talk about her past to help sell her book. Rogelio is intimidated by his new younger male co-star and begins to wonder if the newbie is trying to sabotage him. Luisa and her girlfriend Eileen are back in town to visit Rafael, but Rafael isn't taking any chances when it comes to safety. Meanwhile, Petra must convince Anezka to come back to Miami to answer some questions the police have for her.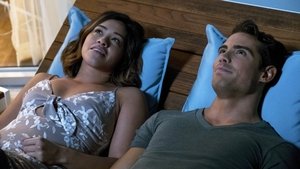 Ep.17

Chapter Sixty-One
Air Date: 2017-05-01
Jane is ready for some casual dating and is pleasantly surprised when her date actually helps her fix things with Lina. Petra follows a lead with the help of Chuck that could help her sister's case. Rafael takes Jane's advice and tries to come clean with Petra. Rogelio is angry with Xo when she blows him off, but is shocked when he learns the reason why. Meanwhile, Alba is appalled by a comment a customer makes in the gift shop and decides to take a political stance.
Ep.18

Chapter Sixty-Two
Air Date: 2017-05-08
Jane has to learn how to handle her new love life, especially when the guy she is dating introduces her to his grandmother. Petra learns some interesting information about Chuck. Xo and Rogelio are eager to share their news with Jane, but want to try to take her feelings into consideration. Meanwhile, when Mateo starts asking questions, Jane and Rafael are forced to sit down with him and explain how their family came to be.
Ep.19

Chapter Sixty-Three
Air Date: 2017-05-15
Jane and Fabian are not on the same page when it comes to their relationship, which makes it hard for Jane to ask him for a favor. Petra and Rafael both turn to Jane for advice, but Jane is determined not to get involved. Meanwhile, Jane volunteers to help Xo and Rogelio, but might have bitten off more than she can chew.
Ep.20

Chapter Sixty-Four
Air Date: 2017-05-22
Jane struggles to find the right words for Rogelio and Xo's ceremony, when she learns about a mysterious letter that Michael wrote before their wedding. Rogelio and Xo are excited for their big day, but Rogelio gets some shocking news that could put things on hold. Once again Rafael is upset with Luisa and asks her to leave, but Luisa has a plan of her own. Meanwhile, Petra is skeptical about Jane's feelings for Rafael which leads her to make a rash decision.