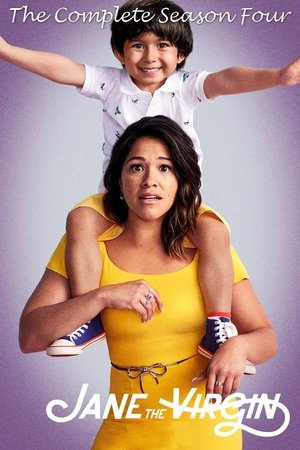 Season 4
(2017)
It's been quite a year (or three) for Jane Villanueva. She got married and then, at long last… Jane had sex. That's right, friends, she's Jane the Virgin no more! And let me tell you, married life was everything she had hoped for… until the worst thing ever happened and Michael died. I know. It was a heartbreaker. We pick our story up three years later and Jane's life is certainly not what she planned. First of all, she's a widow, like her Abuela. But she's also channeled that grief into a book about her love story with Michael… And guess what? It was being published! Oh, and also on the bright side – Jane's parents finally found their way back to each other and got engaged. And speaking of finding their way back to each other, Jane and Rafael are now the closest of friends. And it's a good thing, because remember their cute, snuggly son Mateo? Well, he's now quite the handful – to put it mildly. And to make matters worse – Rafael's twins he had with Petra were frickin' angels. Oh, and Petra was kicking butt professionally too. Business was booming at the Marbella until everyone's (not) favorite employee Scott was found dead! I know, OMG, right? And soon, Petra and her twin sister Anezka were both suspects! But you know who it actually was… ? Actually, I'm not going to spoil it, but trust me – it was straight out of a telenovela...
---
Episodes List
Ep.1

Chapter Sixty-Five
Air Date: 2017-10-13
When Jane is reunited with her first love, Adam, she is shocked but happy to see him, however Xo and Alba are less thrilled that he is back. After Rafael loses ownership of the hotel to his sister, he finds himself at Jane's house, broke and homeless. Jane and Rafael learn that Petra has been found and they rush to her aide, but Anezka is nowhere to be found. Meanwhile, Xo and Rogelio wedded bliss is interrupted when they confront the realization that Darci is having Rogelio's baby and she wants full custody.
Ep.2

Chapter Sixty-Six
Air Date: 2017-10-20
Jane's burgeoning relationship with Adam helps bring out her fun side and reminds her that she isn't just a mom. However, when Adam gets a job opportunity, he asks for Jane's opinion on if he should stay or go. Rogelio is facing issues with his co-star at work and things are about to get even worse for him. Xo is helping to take care of Darci to prove that Rogelio is committed to being a father to the baby. Meanwhile, Petra and Rafael are working together to try and buy back the hotel, but are running into trouble, causing tension between them.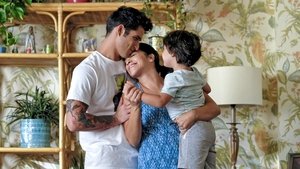 Ep.3

Chapter Sixty-Seven
Air Date: 2017-10-27
Jane and Adam's relationship seems to be moving at hyper-speed, and Jane thinks that it might be time for him to meet Mateo, but Rafael is not happy with this idea. As the arrival of baby De LaVega Factor approaches, Rogelio's jealously of Darci's new boyfriend increases as well. Trying to be supportive, Xo encourages Rogelio to step up and be the father he was meant to be. Meanwhile, Rafael is determined to get his hotel and life back and will do whatever he has to do to make it happen.
Ep.4

Chapter Sixty-Eight
Air Date: 2017-11-03
When Jane learns that Rafael introduced Mateo to his new girlfriend, Katherine, without her consent she gets angry since she thinks Katherine has a negative influence on both Rafael and Mateo. Jane turns to Petra for help with the situation with Rafael, but Petra makes Jane an offer she can't refuse. Now that the baby is born, Rogelio and Darci struggle to choose a name for the baby they both agree on. Meanwhile, Xo is focused on growing the dance studio and decides to go into business with an unlikely foe.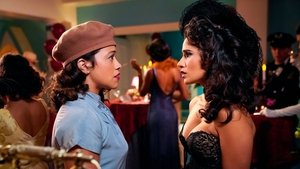 Ep.5

Chapter Sixty-Nine
Air Date: 2017-11-10
When Adam reveals his dating past to Jane, the information puts a strain on their relationship. Lina seeks Jane's advice about whether she should get married and begs Jane to give her honest opinion about her fiancé. Petra hears some important information that could help Rafael get the hotel back, but Rafael is more concerned about his sister's well-being. Meanwhile, Xo asks Rogelio to consider having a medical procedure done, but Rogelio is very hesitant.
Ep.6

Chapter Seventy
Air Date: 2017-11-17
Jane's book is finally being released but her plans to have a party at the local bookshop where she was inspired to be a writer hit a snag. Always wanting to help Jane, Rogelio devises a plan to save the day, but one of his archrivals threatens to ruin the day. Rafael finds a job, but it is not exactly what he was hoping for. Meanwhile, Petra has come up with an interesting strategy to get the Marbella back, but Rafael wants nothing to do with it.
Ep.7

Chapter Seventy-One
Air Date: 2017-12-08
Jane is excited for her first book tour and brings Xo along for fun, but Alba decides last minute that she is going as well. Things take an unexpected turn at their first stop which makes all three ponder what they should do. Rafael and Rogelio's attempts to take care of Mateo while Jane is away hits a bump, but ultimately might have made things better between them. Meanwhile, Petra thinks she has finally gotten a handle on the hotel, until a new problem arises.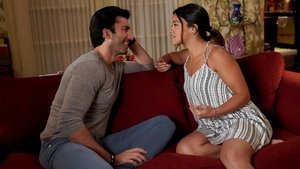 Ep.8

Chapter Seventy-Two
Air Date: 2018-01-26
After Jane and Rafael decide to send Mateo to a new school, they become guilt-ridden when they are forced to lie to get him in. After Xo convinces Rogelio to attend therapy they both are surprised by their emotions. Meanwhile, Petra finds herself in big trouble with no one to turn to for help, not even Rafael.
Ep.9

Chapter Seventy-Three
Air Date: 2018-02-02
When Jane and Rafael realize that the uncertain state of their relationship is stressing out Mateo, they decide that they need to make a decision. Petra is on the outs with Jane and Rafael after the Luisa fiasco so she tries to figure out a way to get back into their good graces. Meanwhile, Rogelio and Xo are both contemplating their career choices.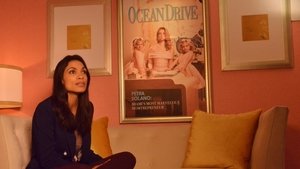 Ep.10

Chapter Seventy-Four
Air Date: 2018-02-09
Jane and Rafael try to be friends which works great until Jane goes on a date. Petra and Jane's new partnership is off to a rocky start, but they both know they have to find a way to work together somehow. Rogelio is convinced he has Male Post-Partum Depression, which puts him at odds with with celebrity Post-Partum Advocate River Fields. Meanwhile, Alba finally tells Jane why she turned down the marriage proposal, leaving Jane to help Alba in the romance department.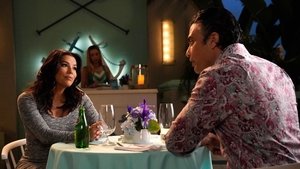 Ep.11

Chapter Seventy-Five
Air Date: 2018-03-02
Jane is ready to move on from the Marbella and pursue writing full time, but an unexpected development forces her to consider returning to her teaching roots. When Jane applies for a job as an adjunct professor, she finds herself seeing her former professor, Jonathan Chavez, in a different light. Rafael thinks he has found a way to get back in the real estate game and looks to Jane for support. Meanwhile, Rogelio courts Eva Longoria to star in the American remake of the Passions of Santos.
Ep.12

Chapter Seventy-Six
Air Date: 2018-03-09
Jane's fixation on a negative review has left her with writer's block, so Rogelio suggests she take a class to help. With the encouragement of Jane, Rafael is ready to dig into his past. Rogelio is trying to make things less about him and more about Xo, but he grows suspicious when he learns she is keeping a secret from him. Meanwhile, Petra tests the loyalty of her lawyer.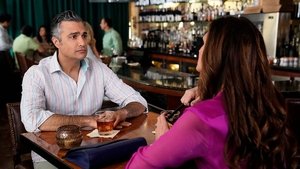 Ep.13

Chapter Seventy-Seven
Air Date: 2018-03-16
When Jane, Rogelio and Alba learn what is going on with Xo, they all try to comfort her, but Xo insists they let her live her life. Rogelio finally gets River Fields to agree to meet with him, but he learns that River has another plan in mind. Rafael is on a mission to find his sister who may have the information he has been looking for. Meanwhile, Jane is upset with Petra after her girls spill a secret to Mateo.
Ep.14

Chapter Seventy-Eight
Air Date: 2018-03-23
Xo struggles to make an important decision and looks to Jane for guidance leaving Rogelio feeling like an outsider. Alba is frustrated with Rogelio when it seems he is once again making his career a priority over Xo. Meanwhile, Petra turns to Rafael for advice on her love life.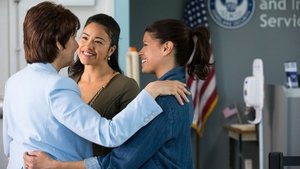 Ep.15

Chapter Seventy-Nine
Air Date: 2018-04-06
After Jane, Rafael, Petra and JR all go out together, Jane is bothered to learn that JR doesn't like her. Jane and Rafael brush off a big relationship moment, but they both try to make up for it in different ways. Rogelio is nervous to tell Darci that he is no longer able to be a "Danny" so he uses Xo as a scapegoat landing him in hot water with both Xo and Darci. Meanwhile, Jane helps Alba secretly prepare for the biggest test in her life.
Ep.16

Chapter Eighty
Air Date: 2018-04-13
Jane and Rafael find themselves in a not ideal living situation in order to save money. When Rafael sees Alba try to punish Mateo, an unexpected rift is formed. Xo tries to stay positive during treatment and even makes a new friend, but things get a little too real for her and Rogelio. River and Rogelio once again are at odds over their ideas for the show, but an unlikely person helps River see the show in a different light. Meanwhile, Petra feels unsupported by JR when she questions what really happened the night Anezka died.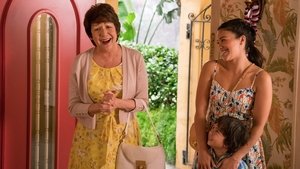 Ep.17

Chapter Eighty-One
Air Date: 2018-04-20
Jane believes she and Rafael are in a good place until she realizes he is keeping a secret from her. Alba's big day has finally arrived, and Jane, Xo and Rogelio are ready to celebrate but Alba has other plans. Petra and JR make a decision about their future that neither of them saw coming. Meanwhile, River spends the week with Rogelio in order to help them be believable as a married couple, but she soon starts to take her role too seriously.