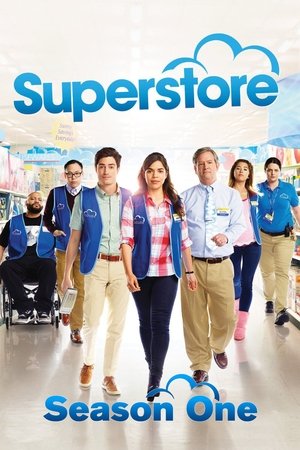 Episodes List
Ep.1

Pilot
Air Date: 2015-11-30
Jonah begins his first day on the job at big-box store Cloud 9 and immediately starts a rocky relationship with floor supervisor Amy when he comes off as elitist and mistakenly marks appliances for only a quarter. He is also the romantic target of aggressive assistant manager Dina, whose bible is the employee code of conduct. Pregnant Cheyenne shares a memorable moment with her boyfriend, Bo.
Ep.2

Magazine Profile
Air Date: 2015-11-30
Store manager Glenn gets overly excited when the Cloud 9 corporate magazine, Stratus, is interested in a story. The reporter, Cynthia, is more focused on Jonah, however, and the two develop a more-than-business relationship, which Amy had suspected. Garrett does his best to avoid be photographed for the magazine's cover. Cheyenne asks her boyfriend, Bo, to come up with a corporate jingle to help earn money to pay expenses for their upcoming baby.
Ep.3

Shots and Salsa
Air Date: 2016-01-04
Amy fights racial stereotypes, while Jonah learns why you should never lend a helping hand.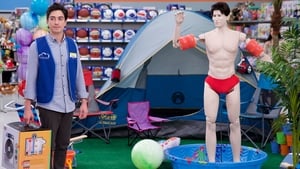 Ep.4

Mannequin
Air Date: 2016-01-11
When Jonah's coworkers discover a mannequin that looks exactly like him, it quickly becomes everyone's newest obsession. While doing his best to prove to Amy and everyone else that the teasing doesn't bother him, Jonah ends up doing the complete opposite. Elsewhere Cheyenne is thinking of putting her baby up for adoption, pitting Glenn and Dina against one another in a fight over who would make the better parent.
Ep.5

Shoplifter
Air Date: 2016-01-18
Amy's daughter Emma is without childcare and has to come to the store for the day. Unfortunately, this is against store policy, so when Glenn pulls Amy away to help him with a task, Jonah has to keep Amy's secret and an eye on Emma. Elsewhere Mateo and Cheyenne fight over a couch that is on sale because an elderly man passed away on it and Dina tries to catch a shoplifter.
Ep.6

Secret Shopper
Air Date: 2016-01-25
When Glenn publicly congratulates Jonah for his superb test results, Amy becomes slightly annoyed and competitive, resulting in a chaotic battle of street smarts vs. book smarts. Meanwhile, the rest of the Cloud 9 team are on the lookout for a secret shopper, determined to be on their best behavior for him.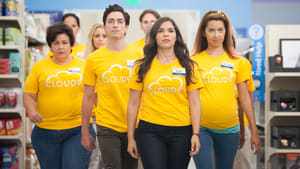 Ep.7

Color Wars
Air Date: 2016-02-01
Glenn pits the employees against each other in a contest to see who can sell more stuff.
Ep.8

Wedding Day Sale
Air Date: 2016-02-01
Cheyenne shops Cloud 9's one-day wedding sale while Amy and Dina search for her missing fiancé.
Ep.9

All-Nighter
Air Date: 2016-02-08
Secrets come pouring out after the employees get locked in Cloud 9 overnight.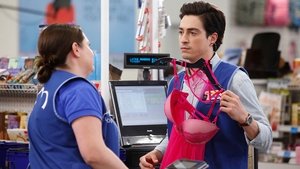 Ep.10

Demotion
Air Date: 2016-02-16
Jonah struggles to tell Dina he doesn't reciprocate her feelings, while Glenn chooses a new assistant manager.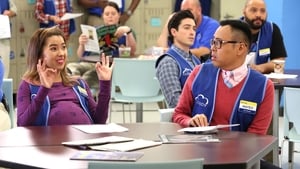 Ep.11

Labor
Air Date: 2016-02-22
After Amy calls corporate to talk about maternity leave for employees, everyone ends up in a frenzy when Ben mentions unions.