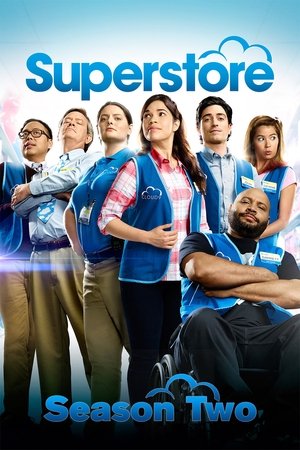 Episodes List
Ep.1

Olympics
Air Date: 2016-08-19
A Cloud 9 Olympics promotion gives Amy the chance to meet her childhood hero, gold medal-winning gymnast Missy Jones. Meanwhile, storewide "Olympic fever" causes Glenn to have some difficulty balancing his extreme patriotism, Jonah to learn a secret about Mateo's past and Dina strives to create a "closing ceremony" her colleagues will never forget.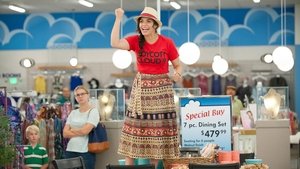 Ep.2

Strike
Air Date: 2016-09-22
The staffers go on strike, but Amy and Jonah make things worse by negotiating with corporate. The ambitious Mateo regrets going on strike and sneaks back into the store. Garrett meets a sightly woman on the picket line.
Ep.3

Back to Work
Air Date: 2016-09-29
Amy tries to wow corporate, but a workplace accident jeopardizes her efforts. Glenn attempts to impress the district manager by being a tough boss. Dina sets out to win over the employees. Mateo makes a discovery about Jeff.
Ep.4

Guns, Pills and Birds
Air Date: 2016-10-06
When Amy assigns an uncomfortable Jonah to the gun section of Cloud 9, Jonah abuses his right-to-refuse sale to anyone that causes concern, causing an open-carry protest to gather in the store. On principle, Glenn attempts to purchase all of the store's morning-after pills, but finds himself in a moral dilemma when he can't afford them. Dina, Garrett and Mateo hunt down a crow that has flown into the store.
Ep.5

Spokesman Scandal
Air Date: 2016-10-13
When Cloud 9's spokesman is accused of a heinous crime, Glenn worries that he doesn't know enough about his employees and Dina exploits his concerns by carrying out storewide drug testing. Meanwhile, Amy and Jonah have a fun, flirty day avoiding work and daring each other with a series of pranks; Cheyenne can't stop talking about her baby, which annoys Garrett ; and Mateo continues to look for romance in his ambiguous relationship with Jeff.
Ep.6

Dog Adoption Day
Air Date: 2016-10-20
After new parents Cheyenne and Bo get into a fight, Amy and Glenn take vastly different approaches in giving them advice. Meanwhile, Mateo and Jonah get assigned to handle dog adoptions in the store and work feverishly to get all of the dogs adopted once they find out what will happen to the dogs if they don't. Dina refuses to adjust Garrett's timecard based on "store rules," leaving Garrett happy to taunt Dina in revenge.
Ep.7

Halloween Theft
Air Date: 2016-10-27
Dina throws a wrench in everyone's Halloween plans when something goes missing from the store and declares that no employee can leave until someone confesses to stealing.
Ep.8

Election Day
Air Date: 2016-11-03
When corporate sends out a voting guide that only benefits the company's interests, Amy and Jonah work together to put out a rival pamphlet until Jonah's personal life gets in the way. Dina and Glenn are stuck in an accidental cover up while Mateo goes to great lengths to hide his undocumented status.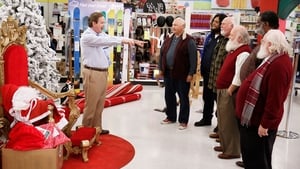 Ep.9

Seasonal Help
Air Date: 2016-11-10
Much to Amy's dismay, Glenn hires Amy's husband, Adam, for some extra help, exposing her in ways in which she is not prepared. Frustrated with the lazy, noncommittal temps, Jonah and Garrett start an employee draft to place bets on who will quit first while Glenn tries to find the perfect person to play Santa at the store for Christmas.
Ep.10

Black Friday
Air Date: 2016-11-10
The employees come down with a case of food poisoning on Black Friday, but Amy is frantic when she thinks her nausea may be morning sickness. Meanwhile, Jonah annoys everyone by documenting the day with home video; Glenn's demeanor has changed after a trip to the pharmacy; Garrett continues to push Dina's buttons, with surprising results; and Mateo and Cheyenne find a way to turn Black Friday into a lucrative side business.
Ep.11

Lost and Found
Air Date: 2017-01-05
At the beginning of every year, Cloud 9 employees hold a "lost and found bin cleanout" to get rid of all the unclaimed items. Amy unknowingly walks away with a huge wad of cash and Jonah is determined to help her find the best use for it.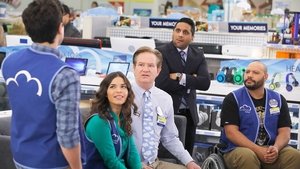 Ep.12

Rebranding
Air Date: 2017-01-12
Jeff lets the employees know that Rex, a vice president from corporate, will be coming by the store to help with the rollout for Cloud 9's store-wide rebranding, and it turns out Rex is someone from Jonah's past. Meanwhile, Mateo is stunned to learn of rumors that Jeff is in a relationship with an employee.
Ep.13

Ladies' Lunch
Air Date: 2017-02-02
During the morning meeting, Glenn accidentally tells the employees the real reason Amy has been late to work lately. Meanwhile, Dina tries to cheer up Amy by kidnapping her for a "ladies' lunch." Jonah and Garrett invent a game to pass the time, tricking Glenn and Mateo in the process. Cheyenne helps Amy take a fearless step with a dramatic new look.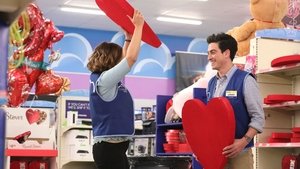 Ep.14

Valentine's Day
Air Date: 2017-02-09
A well-intentioned Amy and Glenn get caught up in the Valentine's Day spirit, quickly learning what happens when you try and force love. Meanwhile, Jonah goes undercover to try to catch a serial shoplifter and Mateo begins to unravel as Sandra's relationship with Jeff takes a new turn.
Ep.15

Super Hot Store
Air Date: 2017-02-16
The storewide heater malfunction magnifies angry tensions between Amy, Jonah and the back warehouse employees after both sides refuse to clean up a spill. Meanwhile, Dina and Garrett find a way to pass the time and Cheyenne helps Glenn through an existential crisis as he tries to fix the heater himself.
Ep.16

Wellness Fair
Air Date: 2017-02-23
When Amy sees Mateo out on a secret date with Jeff, she ignores Garrett's advice to stay out of it, and ends up throwing multiple relationships - both real and imagined - into chaos. Meanwhile, Glenn resents Jonah for outshining him during Cloud 9's Wellness Fair, and Dina tries to prove that Amy faked an illness.
Ep.17

Integrity Award
Air Date: 2017-03-16
Jonah accompanies Amy on a trip to help her mom and dad move out of her childhood home. Meanwhile, Glenn desperately wants to win the freshly minted Cloud 9 Integrity Award, but starts to worry that Garrett has a better chance of winning; Dina tries to take advantage of Mateo's relationship with Jeff to fix problems in the store - including a roach infestation; and Cheyenne gets caught up in Glenn's self-serving campaign.
Ep.18

Mateo's Last Day
Air Date: 2017-03-23
When Mateo faces complications with his transfer to a Cloud 9 Signature store, he becomes desperate to resolve his undocumented status. Meanwhile, Amy helps Glenn battle an Internet troll, Jonah and Cheyenne try to give Mateo legal counsel, and Dina and Garrett take issue with corporate.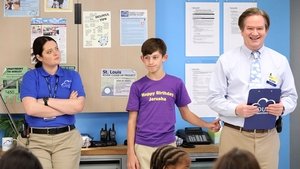 Ep.19

Glenn's Kids
Air Date: 2017-04-06
Glenn invites all of his kids to the store causing disorder among the employees. Jonah develops a romantic interest in Glenn's 25-year-old daughter, and Amy gets caught in the middle. Meanwhile, Garrett, Dina and Cheyenne struggle to keep track of one of the toddlers and Mateo tricks the kids into working for him as he grapples with life after Jeff.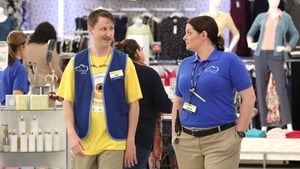 Ep.20

Spring Cleaning
Air Date: 2017-04-20
Amy and Garrett embark on an investigation as they sift through abandoned photos during the store's spring cleaning. Meanwhile, Jonah goes out of his way to woo Glenn in hopes of gaining his approval and Cheyenne's fiancé starts working at Cloud 9 for some fast cash.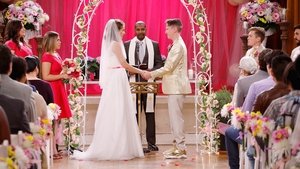 Ep.21

Cheyenne's Wedding
Air Date: 2017-04-27
It's Cheyenne and Bo's dream wedding, but not everything goes according to plan. Meanwhile, relationships unravel as Amy and Jonah dodge relationship rumors. Glenn tries to change Jeff's mind after learning of upcoming layoffs, Dina talks her way into the wedding party and Mateo dodges Jeff.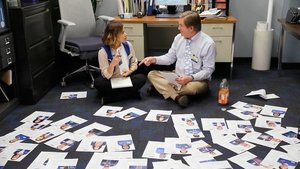 Ep.22

Tornado
Air Date: 2017-05-04
Everyone in the store is on edge as Glenn tries to figure out which employees to lay off. Jonah truggles with the fallout of an admission he made to Amy, Garrett and Dina spar, and Mateo forms an alliance to keep his job. Meanwhile, a tornado warning goes into effect at the worst possible time, forcing the staff into uncomfortable pairings.