Episodes List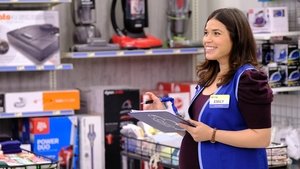 Ep.1

Back to School
Air Date: 2018-10-04
On their first day back from suspension, Amy and Jonah steel themselves for a barrage of jokes and snide comments about their sex video, while Jeff goes to extreme lengths to win back Mateo.
Ep.2

Baby Shower
Air Date: 2018-10-11
Jonah helps Amy get creative to stock up on supplies for her new baby, while Glenn & Jerusha take maternity pictures that inspire Dina to have her own photo shoot – art-directed by Mateo.
Ep.3

Toxic Work Environment
Air Date: 2018-10-18
Amy and Jonah get combative to keep their new relationship hidden from their co-workers. Meanwhile, Glenn spirals when he learns Kelly wants to transfer to a new store, and Cheyenne struggles to organize a Cloud 9 carpool.
Ep.4

Costume Competition
Air Date: 2018-10-25