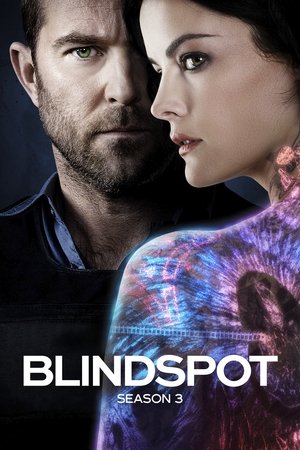 Episodes List
Ep.1

Back to the Grind
Air Date: 2017-10-27
18 months after parting ways under mysterious circumstances, the FBI team is brought back together by a new crisis.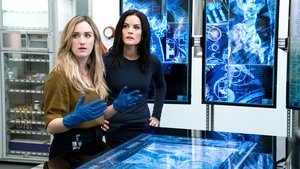 Ep.2

Enemy Bag of Tricks
Air Date: 2017-11-03
As the team adjusts to their new dynamic -- and the new tattoos -- they battle a dangerous foreign power that is trying to hijack a satellite.
Ep.3

Upside Down Craft
Air Date: 2017-11-10
While Jane and Weller hunt down a collective of dangerous computer hackers, Patterson and Rich Dot Com must work together to hide an explosive secret from their past.
Ep.4

Gunplay Ricochet
Air Date: 2017-11-17
As the team chases a deadly bomber who's terrorizing Manhattan, Jane uncovers a shattering secret from her youth.
Ep.5

This Profound Legacy
Air Date: 2017-12-01
While Jane struggles to cope with a secret from her past, the team races to prevent an international crisis.
Ep.6

Adoring Suspect
Air Date: 2017-12-08
The team goes undercover on a movie set to stop a terrorist plot with unlikely backers. Roman blackmails Weller with a horrible secret about Jane.
Ep.7

Fix My Present Havoc
Air Date: 2017-12-15
Facing a threat within the FBI, the team is forced to run a covert operation out of Jane and Weller's apartment. A tattoo leads to a doctor with a deadly secret.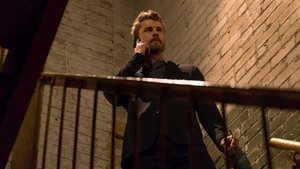 Ep.8

City Folk Under Wraps
Air Date: 2017-12-22
As the team works together to take down a foe, Jane and Weller face a toxic secret that threatens to tear them apart.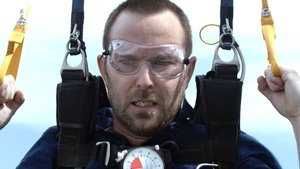 Ep.9

Hot Burning Flames
Air Date: 2018-01-12
After some personal strife, the team must find a way to work together to track down missing nuclear warheads.
Ep.10

Balance of Might
Air Date: 2018-01-19
The team races to thwart a deadly terrorist plot with the help of Reade's journalist girlfriend.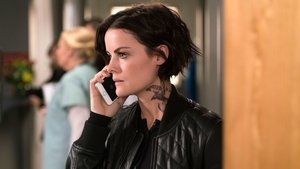 Ep.11

Technology Wizards
Air Date: 2018-01-26
While Jane and Weller partner with a mysterious man from Jane's past to find a missing person, the team races to stop an arms deal.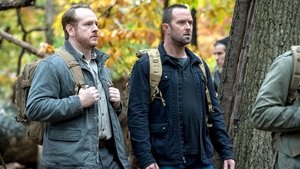 Ep.12

Two Legendary Chums
Air Date: 2018-02-02
Weller and his former FBI partner reunite for a dangerous undercover mission while Zapata interrogates a past foe.
Ep.13

Warning Shot
Air Date: 2018-03-02
A surprising visit from Nas leads the team to investigate a dangerous piece of technology that was stolen from the NSA. Roman and Blake grow closer as they attend a high-stakes poker game.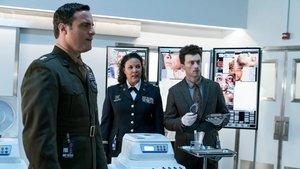 Ep.14

Everlasting
Air Date: 2018-03-09
When Patterson's investigation into a tattoo results in a horrible incident, she tries to figure out what went wrong-- but quickly realizes all is not as it seems.
Ep.15

Deductions
Air Date: 2018-03-16
The team must decide whether to trust a prisoner who warns them of a dangerous plot. Zapata is caught between the FBI and the CIA. Roman and Crawford butt heads over how to handle a volatile situation.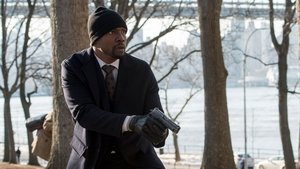 Ep.16

Artful Dodge
Air Date: 2018-03-23
A CIA source threatens to tear the team apart. Rich's place in the FBI is called into question. Roman and Crawford spend a day together under strange circumstances.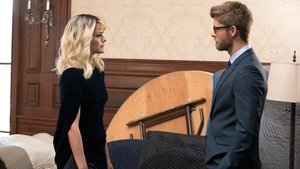 Ep.17

Mum's the Word
Air Date: 2018-03-30
The FBI team and Avery attend a gala hosted by their target Hank Crawford in hopes of arresting him. Roman grows closer to the Crawfords.
Ep.18

Clamorous Night
Air Date: 2018-04-20
Jane and her team must fight for their lives when Roman sends deadly assassins after them. Meanwhile, Patterson goes on a date, Reade contends with the O.P.R. inquisitor, Jane and Weller go to dinner, and Zapata attends a funeral.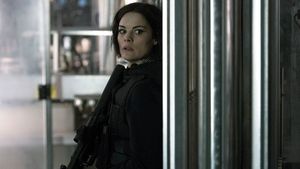 Ep.19

Galaxy of Minds
Air Date: 2018-04-27
The team must partner with an oddball conspiracy theorist to keep Crawford from acquiring a deadly weapon; Roman struggles to maintain his personal life with Blake while completing a series of secret missions.
Ep.20

Let It Go
Air Date: 2018-05-04
After receiving shocking news about Avery's father, Jane and Weller must hunt down an elusive criminal. Meanwhile, Patterson's father helps the team in the lab.
Ep.21

Defection
Air Date: 2018-05-11
Jane is forced to recruit someone from her past to help take down a dangerous alliance.
Ep.22

In Memory
Air Date: 2018-05-18
Jane and Weller hunt Roman back to where it all started and attempt to stop him.