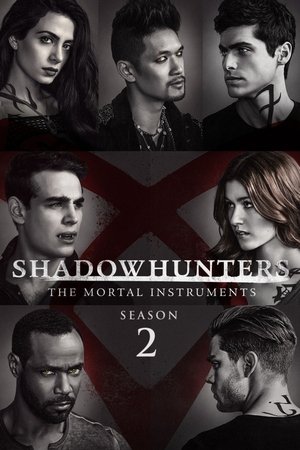 Season 2
(2017)
The Shadow World is in upheaval as Valentine and The Circle continue to grow stronger by the minute, while the Shadowhunter team quickly becomes disillusioned with The Clave and their reaction to the recent events. Loyalties will be tested, unlikely bonds will be made and relationships will be pushed to the limit as the Shadowhunters and their Downworlder friends make their way in a new world.
---
Episodes List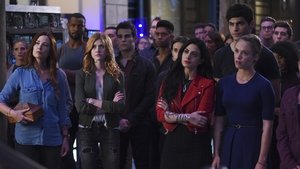 Ep.1

This Guilty Blood
Air Date: 2017-01-02
Only hours have passed since Jace left with Valentine and all hell has broken loose at The Institute. Alec, Isabelle and Clary are desperate to find Jace, but are quickly stopped in their tracks with the arrival of Victor Aldertree, who means business about getting the Institute back on track. But getting the New York Shadowhunters in-line with The Clave may be counterintuitive to Alec, Isabelle and Clary's plan to rescue Jace. Meanwhile, Jocelyn has a lot to catch up on now that she is awake.
Ep.2

A Door Into the Dark
Air Date: 2017-01-09
The hunt is on for Jace Wayland, and Alec and Isabelle hope to reach him before the rest of the Shadowhunters do. With orders from the Clave of "shoot to kill," the Lightwood siblings must act fast. Also on his own search, Simon turns to Magnus for help when he finds himself at odds with both Raphael and Aldertree. Meanwhile, Clary struggles to find where she belongs since she doesn't seem to fit into the Shadowhunter world, yet can't go back to her mundane life.
Ep.3

Parabatai Lost
Air Date: 2017-01-16
Already cut off from the Institute and his friends, Jace finds his situation worsen when he becomes a target for the New York wolf pack who believe Jace to be a killer. And don't forget about Aldertree and the Shadowhunters who continue their own hunt for Jace! With Jace becoming the most wanted man in New York, can his friends get to him before everyone else? Meanwhile, Simon is on a search of his own as Raphael puts pressure on him to find Camille.
Ep.4

Day of Wrath
Air Date: 2017-01-23
Clary continues to struggle with the new Shadowhunter order as Jace is being held in The City of Bones with an unknown fate, and all suspicion in the Shadowhunter world continues to rest on Valentine's daughter. When duty calls, Clary gets a little reprieve from the family drama as she helps Alec and Isabelle hunt down a powerful demon. But what starts out as a routine mission quickly puts the Institute on high alert, and what happens next will change everything for the Shadowhunters and their Downworlder friends. Meanwhile, Jocelyn has a proposition for Clary as Raphael and Simon ramp up their hunt for Camille.
Ep.5

Dust and Shadows
Air Date: 2017-01-30
After the recent attack on the Institute, the Shadowhunters are left devastated and wounded. Trying to regroup, each of the Shadowhunters deals with the situation their own way. Meanwhile, Simon moves home but finds it is not so easy to pull off his new life with his family around.
Ep.6

Iron Sisters
Air Date: 2017-02-06
To help get answers to what Valentine may be planning, Isabelle and Clary are sent on a mission to visit the Iron Sisters. Once there, more truths may be revealed than Izzy and Clary planned. On a mission of their own, Simon and Maia are determined to find Luke who is still missing after the demon attack at the Institute. Meanwhile, Magnus and Alec finally go on their first date.
Ep.7

How Are Thou Fallen
Air Date: 2017-02-13
Luke's sister shows up at the Jade Wolf claiming innocence about the recent attack. But with Luke not trusting a word Cleo says, he finds himself at odds with Clary who sees an opportunity to get to Valentine. Yet how far will Clary go to prove she is right about Cleo? Meanwhile, Simon gets dating advice from a surprising source as Isabelle takes a dangerous path.
Ep.8

Love Is a Devil
Air Date: 2017-02-20
Tasked with arranging his brother Max's Rune Ceremony, Alex decides this would be the perfect opportunity for his family to get to know Magnus. But with tensions flying among the different Shadowhunters, Max's big event quickly becomes an evening where they all must face their biggest fears. Meanwhile, Simon makes a bold move as Isabelle finds an unlikely new ally.
Ep.9

Bound by Blood
Air Date: 2017-02-27
With word getting out that Clary is a key part of Valentine's plan, the Downworlders are at odds on how to handle the issue. But when Iris activates her blood oath, Clary has more to worry about than hiding from Valentine and the Downworlders. Meanwhile, Isabelle and Raphael get closer as Alec tries to figure out what's going on with his sister.
Ep.10

By the Light of Dawn
Air Date: 2017-03-06
The New York Institute is under attack as Valentine's plan for The Soul Sword is getting dangerously close to coming to fruition. The Shadowhunters must act fast to save their loved ones and the rest of the Downworld. Meanwhile, some of the Downworlders have their own plan to stop Valentine and their target is Clary.
Ep.11

Mea Maxima Culpa
Air Date: 2017-06-05
Shadowhunters and Downworlders pick up the pieces after Valentine's attack; Jace carries a heavy burden; a greater demon is loose in Manhattan; Izzy encounters a mysterious stranger; Simon tries to understand his new Daylighter status.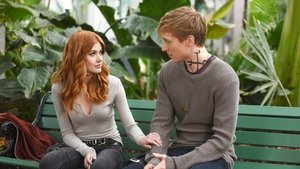 Ep.12

You Are Not Your Own
Air Date: 2017-06-12
Clary feels pressured between choosing Jace or Simon. Izzy settles things with Raphael. Sebastian breaks his father out of prison.
Ep.13

Those of Demon Blood
Air Date: 2017-06-19
After several Shadowhunters are killed, The Institute turns to controversial methods to prevent a Downworlder uprising.
Ep.14

The Fair Folk
Air Date: 2017-06-26
Alec has big plans to mend fences with the Downworlders, while Jace and Clary are summoned by the Seelie Queen.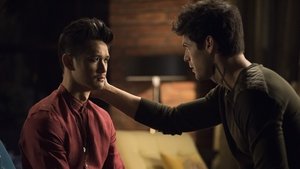 Ep.15

A Problem of Memory
Air Date: 2017-07-10
Simon goes down a dark path while Alec and team prepares to transport Valentine.
Ep.16

Day of Atonement
Air Date: 2017-07-17
With everything that Simon has gone through this past year, a family dinner for Yom Kippur – the Jewish Day of Atonement – poses as a real challenge. How can he come clean about being a vampire and especially about what just happened to his family? And if he is stressed out, what if he can't control his vampire urges? Looking to take care of this himself, Maia insists on helping him out whether he likes it or not. Meanwhile, Clary and Jace go on an unsanctioned mission and test out their newfound rune powers.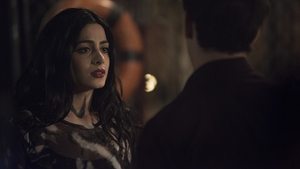 Ep.17

A Dark Reflection
Air Date: 2017-07-24
With two of the three Mortal Instruments missing, everyone is on the hunt for the last one – The Mortal Mirror. Jace and Clary are on the hunt to recover it first before it could fall into enemy hands. But along the way, Clary realizes that her brother Jonathan may be closer than she thought. Meanwhile, Isabelle has a hard time accepting the fact that her little brother Max is growing up, and Maia struggles to bring her guard down with Simon.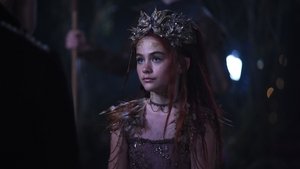 Ep.18

Awake, Arise, or Be Forever Fallen
Air Date: 2017-07-31
After a devastating attack at The Institute, everyone is on high alert as the Shadowhunters close in on their hunt for Jonathan; Simon and Maia help a new Downworlder as the Seelie Queen demands an answer from Magnus and Luke.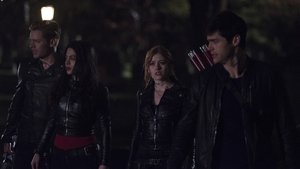 Ep.19

Hail and Farewell
Air Date: 2017-08-07
After centuries of being lied to and treated poorly by The Clave, the Downworlders decide to come together and take matters into their own hands as the hunt for Valentine and Sebastian intensifies. But what starts off as a way to preserve their own, the Downworlders choice to break with the Shadowhunters, could quickly escalate to war.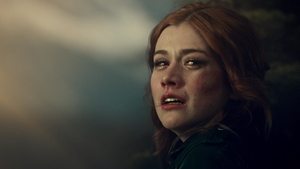 Ep.20

Beside Still Water
Air Date: 2017-08-14
Jace and Clary rush to make a final stand, but when a traitor is revealed, Jace and Clary may have a bigger fight on their hands than expected. Meanwhile, Alec and Izzy must fight off a large mass of demons that have unexpectedly shown up, as Luke and Simon head to the Seelie Court to deal with some unfinished business with the Seelie Queen.