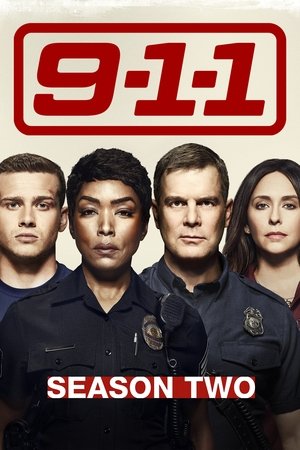 Episodes List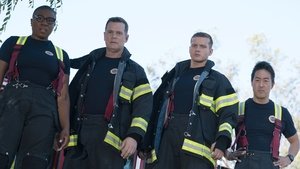 Ep.1

Under Pressure
Air Date: 2018-09-23
On one of the hottest days of the year, the first responders feel the pressure as harrowing incidents keep happening around the city, including a road rage accident involving a van full of tourists, an emergency at an auto-repair shop and a grenade. Meanwhile, Buck gets a surprise visit from his sister, and a handsome new hire Eddie jeopardizes Buck's chances of being chosen for a fireman calendar.
Ep.2

7.1
Air Date: 2018-09-24
When a massive earthquake rocks Los Angeles, the first responders rush to rescue victims from a crumbling high-rise hotel both under the rubble and high above the ground. Athena must deal with wreckage from a collapsed freeway overpass and Maddie is thrown into the fire as she faces her first crisis as a 911 dispatcher.
Ep.3

Help Is Not Coming
Air Date: 2018-10-01
The first responders continue to deal with the fallout of a massive earthquake and its deadly aftershocks. Athena tries to keep the peace as Bobby and team continue to rescue victims from a collapsing high-rise hotel, both under the rubble and high above the ground. Maddie 's first day on the job involves helping a pregnant couple deliver their baby safely.
Ep.4

Stuck
Air Date: 2018-10-08
Athena contemplates accepting a promotion that will take her out of the field.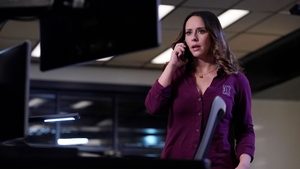 Ep.5

Awful People
Air Date: 2018-10-15
Maddie goes for a ride-along with Athena in the hopes of being on the other end of a 9-1-1 call; Hen attempts to learn how to prevent her family from falling apart at the seams; disaster strikes at a military funeral and movie theater.
Ep.6

Dosed
Air Date: 2018-10-22
When the first responders race to the rescue of a crashed news copter, they unwittingly become the subject of an eager reporter's first on-air assignment. Meanwhile, Bobby tries to deal with his daughter's death, as Athena prepares for May's homecoming dance. Then, Maddie struggles to let go of her fear of the past. Also, the team responds to emergencies at an eating contest, a bodybuilding competition and a toddler pageant.
Ep.7

Haunted
Air Date: 2018-10-29
Halloween finds the first responders racing to the rescue at a cemetery, a haunted hayride and a spooky Hollywood parade; Meanwhile Maddie thinks she has received a "ghost" call from a missing hiker; Hen finds herself facing with a life or death situation with the father who abandoned her; Eddie reconnects with his estranged wife.
Ep.8

Buck, Actually
Air Date: 2018-11-05
Buck jumps back into the dating scene but fears he will return to his old ways; a woman goes to great extremes on a freeway overpass to get the attention of her husband; a couple have a car accident on their wedding day.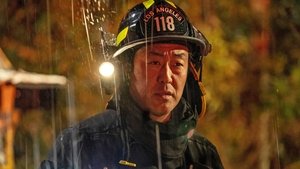 Ep.9

Hen Begins
Air Date: 2018-11-19
Hen relives her evolution into the firefighter she is today as she recalls the first times she met Chimney and Athena.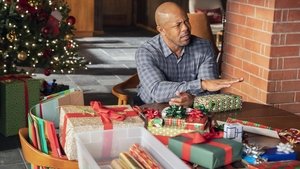 Ep.10

Merry Ex-Mas
Air Date: 2018-11-26
The holidays are naughty and nice for the first responders, who must deal with a stampede at a toy store, a mistletoe stunt gone awry and neighbors competing in a Christmas-light showdown. Meanwhile, Bobby contemplates his future with Athena, Chimney and Buck attempt to lift Maddie's spirits and Eddie must decide if he wants to give his son what he really wants for Christmas - a visit with his mom.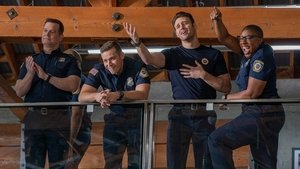 Ep.11

New Beginnings
Air Date: 2019-03-18
Bobby meets Athena's parents for the first time and Maddie attempts to end her marriage for good, causing Doug to insinuate himself even deeper into Chimney's life. Meanwhile, a tanker carrying a tiger shark crashes on the freeway and a gas leak in a plastic surgeon's office happens mid-surgery.
Ep.12

Chimney Begins
Air Date: 2019-03-25
Look back at how Chimney joined Station 118 and became the firefighter and paramedic he is today.
Ep.13

Fight or Flight
Air Date: 2019-04-01
The First Responders rally together to search for a missing Maddie.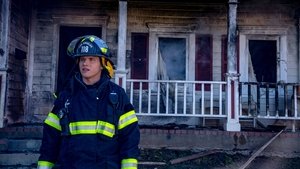 Ep.14

Broken
Air Date: 2019-04-15
When Metro LA's 9-1-1 system is hit with a massive system-wide power outage, the call center must go old school in responding to emergencies. The first responders must deal with explosions in multiple homes and a difficult child birth. Meanwhile, Michael confronts Bobby about parenting his kids.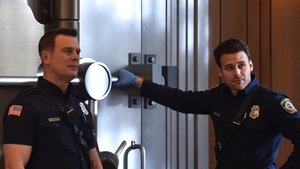 Ep.15

Ocean's 9-1-1
Air Date: 2019-04-22
A going-away party for a bank manager turns into an emergency, and then a mystery, as the first responders are accused of pulling off a daring heist.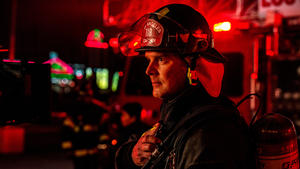 Ep.16

Bobby Begins Again
Air Date: 2019-04-29
Bobby Nash decides to move to Los Angeles in the hopes of restarting his life after a devastating tragedy that struck his family back in Minnesota, but in Los Angeles, he first meets Athena Grant and works his way to captain of the 118.
Ep.17

Careful What You Wish For
Air Date: 2019-05-06
The first responders deal with a calamity at a chocolate factory; a mail bomb explosion; Eddie receives some surprising news from Shannon; Maddie contemplates her future in the call center.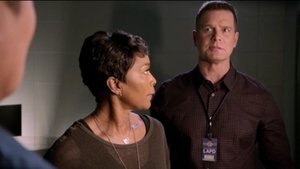 Ep.18

This Life We Choose
Air Date: 2019-05-13
The 118 deals with a situation where a stunt driver is placed in a precarious position, two mail bombs are detonated and a teenaged social influencer loses their mind; Eddie's family decides to visit; Buck confronts a deadly series of events.